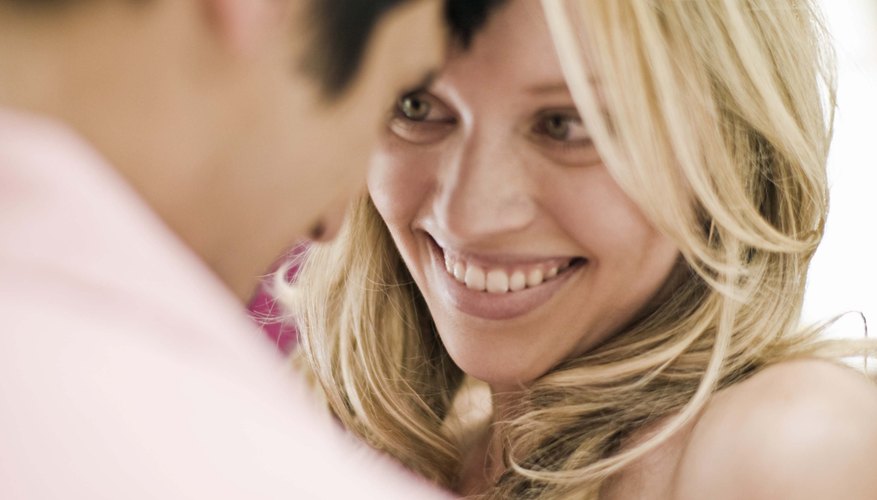 Step 1
Uncover as much information about the girl as possible. Ask your friends what they know about her, casually watch her during everyday situations or check her profile on a social networking website. Try to find information that pertains to the girl's interests, hobbies or lifestyle.
Step 2
Glance at the girl and quickly assess her appearance. Determine if anything she wears or holds allows you to break an ice. Is she reading one of your favorite books? Does she have a funny message on her key chain? Is she wearing a T-shirt of your favorite band.
Step 3
Wait for the girl's eyes to wander towards your direction of the room. Make eye contact and smile.
Step 4
Break the ice. Approach the girl and say "Hello." If possible, compliment her or comment of her current activity or clothing. For example, say "I love that author, is this book better than his previous work?"
Step 5
Introduce yourself with a handshake and your name.
Step 6
Ask the girl questions about herself. Start with a simple, polite greeting such as "how are you?" If possible, expand your ice-breaker into a conversation. Ask "what is your favorite thing about that book?" If possible, use your surrounds to direct conversation. For example, if you are at a coffee shop, ask "have you tried the new drink?"
Step 7
Gage the girl's interest. If a girl smiles, plays with her hair, touches you gently or touches her face, she is probably interested in continuing the conversation. If she attempts to look elsewhere, returns her attention to a previous task or frowns, she probably wants to be left alone. Whatever, the girl's desire, respect her wishes. If the girl wants you to leave, say "It was nice to talk to you" and repeat her name.
Step 8
Continue the conversation for several minutes. If you feel a connection between the girl, invite her to hang out or offer your number.
Tip
Take deep breaths before you begin the flirt to help calm your nerves.
Warning
Avoid flirting cliches such as questions like "do you come here often?"
View Singles Near You