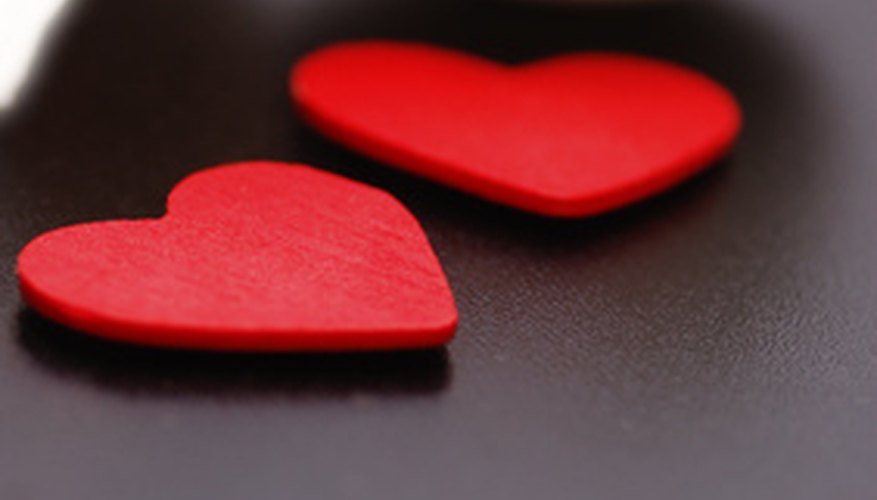 Step 1
Delete your ex-lover from your cell phone "favorites" list and take him off of your speed dial, but don't trash his contact information altogether.
Step 2
Change your relationship status on social networking sites to "single," but don't "un-friend" your former love.
Step 3
Use your e-mail program to filter her mail into a special folder. Read any incoming mail if you want, but don't respond until you're ready. Until then, out of sight is out of mind.
Step 4
Don't contact him or answer his calls for at least a week. Wait until you're feeling more positive about the future.
Step 1
Use a pen and paper to write her a letter. Express your negative emotions and unburden yourself of your anger, disappointment and heartbreak over what you've lost. Seal the letter in an envelope.
Step 2
Burn the letter, shred it or put it away in a storage box. You should never mail the letter. Strong words written in anger can destroy your chance for a friendship in the future.
Step 3
Gather mementos from your former relationship, such as photographs, notes, gifts or clothing. Include all physical reminders of your ex-boyfriend or ex-girlfriend. Place the mementos in a storage box, tape the box closed and place it somewhere out of the way, where it won't be a constant reminder.
Step 4
Stay connected to close friends and family during this sensitive period in your life. Talk about your feelings and consider seeing a therapist. Interaction with a trained professional can help you discover your own potential for growth through a difficult situation.
Step 5
Learn from the past. In Psychology Today, psychologist Douglas LaBier talks about how a "relationship inventory" can help you uncover new knowledge and awareness to bring to your next relationship.
Step 1
Make a list of the mutual interests and values you still share with your ex-lover. What hobbies and activities do you both enjoy? Are there groups or organisations you both belong to? Do you share a strong belief system? Consider topics you might be able to talk about that have nothing to do with your past romantic relationship.
Step 2
Send him articles or video clips you think might interest him. Include a brief, neutral comment about why you did or didn't like it and ask for his thoughts.
Step 3
Continue to create opportunities for discussions that involve mutual interests. In time, a cordial relationship can grow into a trusted friendship. With a bond of mutual respect, you'll feel better about yourself and more confident moving on to a new romance.
Things You Will Need

Cell phone
Computer with Internet access
Pen
Paper
Storage box
Mementos
Tips
Give both of you time to heal. Don't initiate conversation too often, or press for a response if she isn't ready to communicate with you.

If you see him on a day-to-day basis, or if you encounter him in social circumstances, don't shy away. Greet him with a friendly smile, make some polite small talk and move on.

Once you are on friendly speaking terms with one another, you might want to spend more time together. You can even go out as friends if it is comfortable for both of you.

Expect feelings of jealousy if she beings to date again. Try to limit contact when this happens, until you've both had time to process your feelings.

Take the long view. Over the years, the heartache of your break-up will fade and the good experiences you've shared can form the basis of a lifelong friendship.
References
View Singles Near You