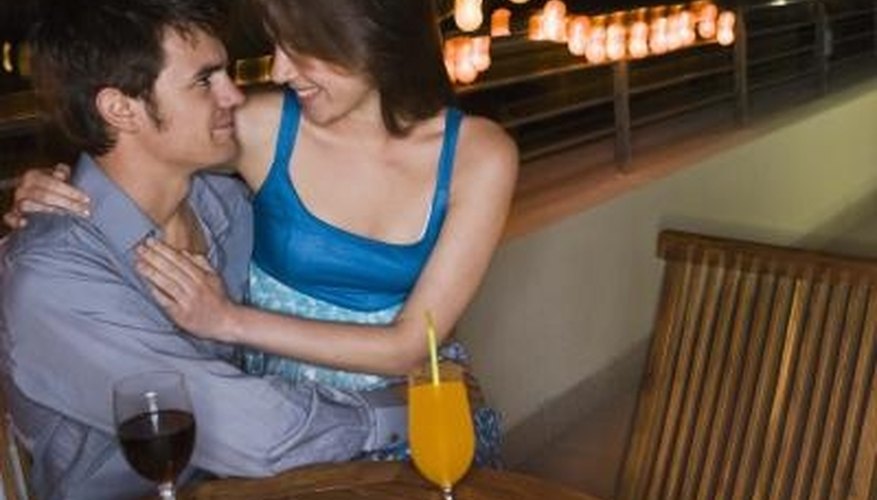 Set the mood all day for verbal stimulation. Unlike men, women take time to warm up sexually. Therefore, if you want to spend a romantic evening with your wife or girlfriend, start by boosting her mood early in the day. Be polite all day. Open the door. Take out the trash. Help with the kids. You get the drift. These things help a woman accept what you say to her sexually as sincere because she feels that you care about her. A feeling of being cared for is an important key to stimulating her body verbally.
Praise her on nonsexual strengths. A sore spot with most women is the feeling that their efforts are underappreciated. If your lover works hard to raise your children or works hard at the job, acknowledge it. Tell her that you know she's working hard for your family and that you are amazed at how well she does it. Let her know that you appreciate everything she does--big or small.
Compliment her body by turning any weakness into a positive. Many women are self-conscious about their bodies, so this step is important. If your special lady is suffering from a weight problem, express to her how much you enjoy her soft curves. Words like these will cause her to let down her guard and succumb to your wants.
Let her know exactly what you want to do "for" her sexually. It should sound like, "I plan on kissing all over your breasts until your nipples are as hard as a rock." Don't think of this as posturing. Understand that it is a way to get her mind ready for physical stimulation. Just be sure that you keep good to your promises.
Mix "light" physical stimulation in with your words. This physical stimulation should be strokes to the hair, cheek or arm. Touching these areas of the body are great lead-ins to greater intimacy.
Tip
Be patient with yourself and your object of affection. If your wife or girlfriend isn't used to you speaking in a sexual, or even complimentary way, she might not respond the way you want at first. Over time, she will likely come around.
View Singles Near You