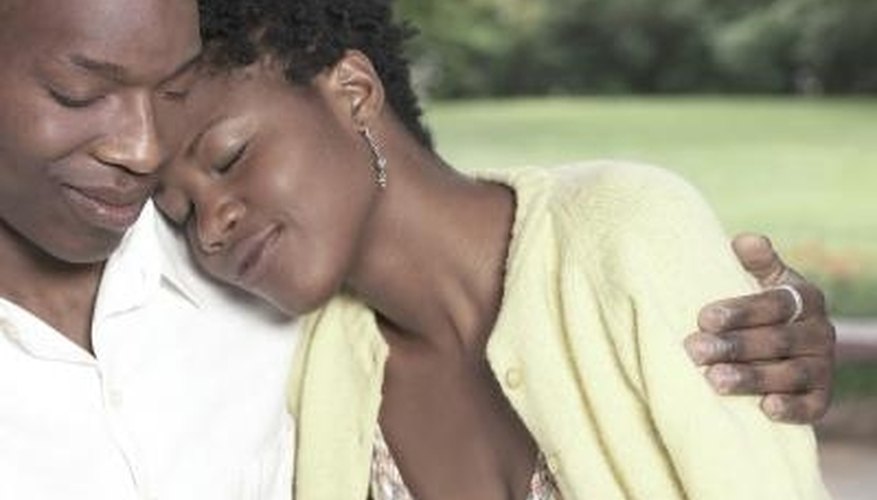 Spend time with your partner. Cook him a delicious meal at your house or spend a day at the beach with him. If you genuinely want to be with your partner and make quality time with him a priority, he will recognize that you care about him and enjoy his company.
Pay your partner a compliment. For example, tell him how handsome he looks in his new shirt or what a great sense of humor he has. When you compliment him, make sure you are sincere. Your partner will recognize when you are insincere and won't believe your compliments in the future.
Give him a small gift for no reason. Make him a mixed CD of his favorite songs, pick him up a pint of ice cream or buy him a pair of shoes he's had his eyes on. Offer to rub his back or feet after a long day of work.
Support him. Whether he wants to back to school or try a new hobby, let him know that he can do anything he sets his mind to. For example, you can say, "I think it's great that you are going back to school. You are so smart, and you can do anything you want to do."
Ask for his advice on important matters. Talk to him about your concerns, and listen to what he has to say. Show him that you value his opinion. When he helps you with a problem, tell him that you appreciate his help and that you couldn't have done it without him.
View Singles Near You