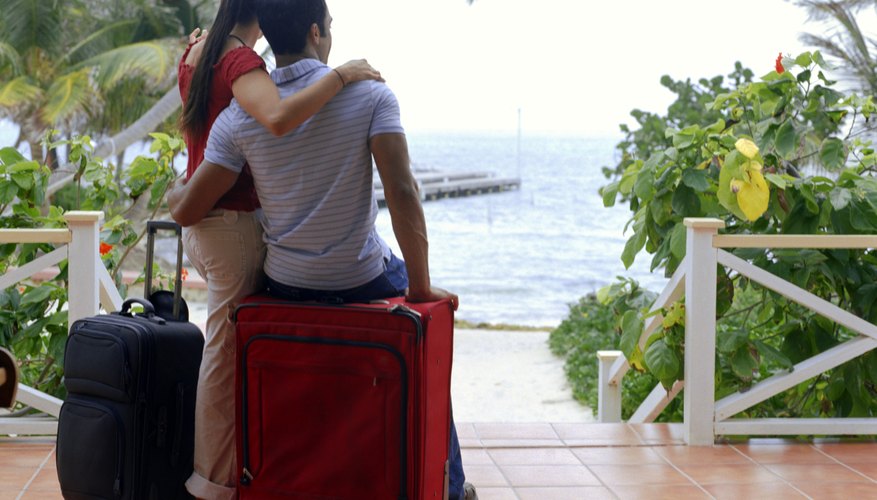 Local Cities
Nothing says you have to fly away somewhere for a romantic getaway. Most people live within a few hours of a major city. Use this to your advantage. On any given weekend, you can rent a downtown hotel room for a night or two. This allows you access to a downtown district which usually features museums, theaters, zoos, parks and elegant restaurants -- all depending upon your nearest city. To make the trip more spontaneous -- as well as cheaper -- utilize online bidding services to get discounted rates on hotel rooms.
Popular Destinations
A more traditional getaway involves flying to a vacation spot. Depending upon your taste and monetary budget, this can include nearly anywhere. If you're into tropical, warm beaches, then hotspots range from Hawaii and California to Florida and the Bahamas. Using newsletter subscriptions that advertise discounted airline tickets can help save cash while planning.
Cruises
Today's cruise ships are so large that you might not even realize you're on a boat. Cruises range in time from some that are five days long to others that can be a couple of weeks. Many feature stops at various ports, allowing travelers to enjoy remote locations. Cruises also usually feature dance floors, restaurants and gambling.
Camping
If you're an outdoor couple, then romance doesn't have to be the traditional high-class, but expensive restaurant, ending the night in a sophisticated hotel room. Instead, opt for a camping trip to a local campground. Do the research to find a secluded location, ideally one that allows you to have a campfire. Set up a tent, bring blankets for a picnic, roast marshmallows and open a bottle of wine to complete the night.
Resources
View Singles Near You