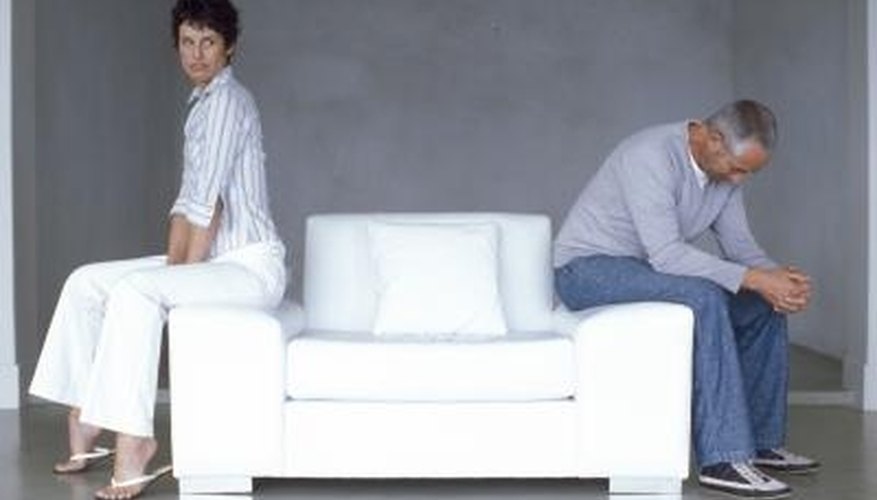 Talk to your clients and employees about the breakup. Whether you are the person staying with the company or not, talking to your clients and employees about the situation can help ease fears and eliminate confusion. Lisa Keller, in an article for the "Globe and Mail," states that even if you cannot discuss the details about the breakup because of a confidentiality agreement, you can still put the minds of others at ease, focus on the positive and relay a plan to move forward.
Employ the assistance of business professionals. Let your lawyer and accountant know about the breakup. These professionals can help negotiate the terms of the ended partnership so the economic losses and emotional stresses you suffer are minimal. Additionally, hire an independent firm to value your company in the event there is a dispute this and your share.
Know the business partnership laws in your state, particularly if the breakup is involuntary. Weisz states that a court may help you dissolve a partnership and appoint an individual to either liquidate the partnership or sell the "partnership assets." The courts may step in when a business partnership ends if there was a breach in contract, one of the partners intentionally causes harm to the business or if running a business as a partnership creates a financial loss.
Know your rights as a business partner. According to Weisz, in New York, if your business partnership broke up because your partner acted fraudulently, this individual has the right to buy you out for the business's "fair value" times value of your shareholder interest.
Keep a neutral attitude about your former business partner. Others may view a hostile attitude about your ex-business partner as unprofessional, which can create rumors, make it difficult for you to establish new connections or grow the current business relationships you already have. While you do not have to like your ex-business partner, only express your negative opinions to those who support you and are willing to listen to you without forming judgments, such as a spouse, friend, mentor or counselor.
View Singles Near You