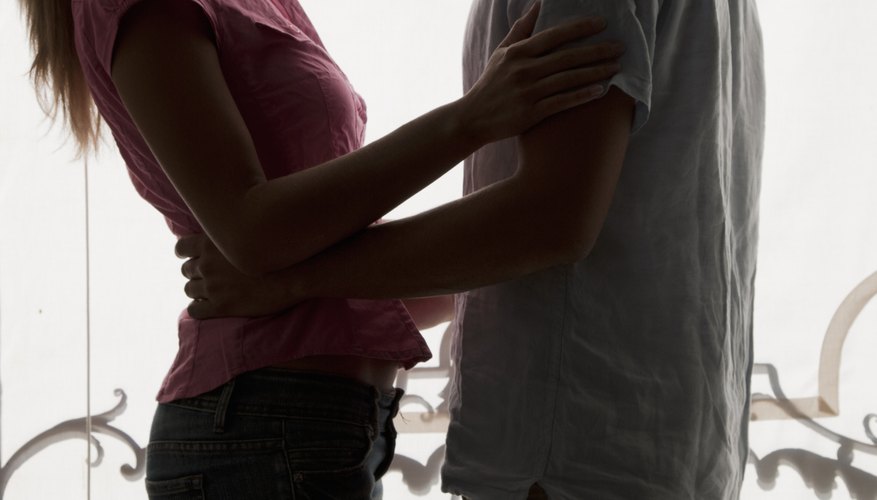 Personal Scrapbook
Preserve important memories from your relationship in the form of a scrapbook for your significant other. Look for photos from when you started dating to current ones. Include pictures of both of you hugging, cuddling, laughing together or holding hands, along with memorabilia like tickets to a vacation, concert or movie you went to, a dried flower from a gift bouquet or other items the recipient will immediately remember. Embellish each page after pasting items over it, and arrange the pages in chronological order. Go through the scrapbook together to revive old memories. The recipient will love the effort you put into assembling the thoughtful and romantic gift.
Couple's Massage
Transform your bedroom into a personal spa and take turns massaging each other. The recipient will love the attention, specially after a long day at work. Send your children to a family member's house so you devote your time and energy to the love of your life. Time everything perfectly so the recipient is in for a surprise upon entering the house that evening. Spread a special silk sheet on the bed and sprinkle rose petals over it. Replace items on the nightstand with aromatherapy oils, incense and scented candles. Turn all the lights out in the room and place lots of candles all around for dappled illumination. Play soft, instrumental music on the stereo to create the serene ambiance typical of a spa. Scatter rose petals from the front door to your bedroom to lead your significant other in. For added entertainment, place a pair of silk boxers or lingerie for the recipient to wear before the massage. Press the back, shoulders and legs to release tension.
Romantic Dinner
Cook your significant other's favorite meal for a sweet and romantic gift. Set the table on a balcony or deck if the night is starry, or dine inside if inclement weather is expected. Spread a crisp cloth on the dining table along with special cutlery and crockery. Place a vase with tall-stemmed red roses in the center, surrounded by plenty of scented candles. Dim the lights in the room and place candles all around. Play soft music on the stereo. Take turns feeding each other or sipping specialty wine from the same glass. Wear something slightly revealing and touch, kiss and rub your lover's thigh during the meal to ignite the fire and prepare for an evening of romance. Alternatively, plan to cook your sweetheart's favorite meal together for added fun. Purchase ingredients beforehand so the two of you chop up and cook them together while sipping on wine and talking.
View Singles Near You