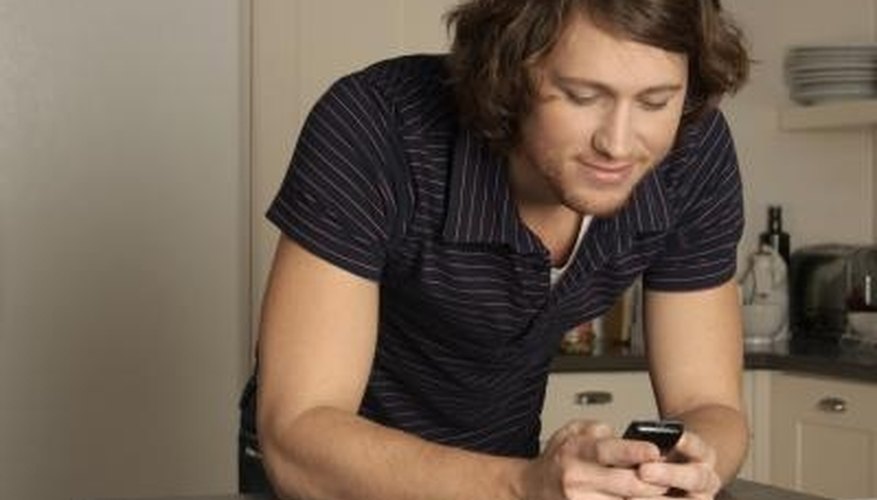 Schmaltzy Clichés
"If it were up to me to rearrange the alphabets, I would keep U & I together" is a good example of a "schmaltzy" or highly sentimental message that will make a girl smile, or roll her eyes. Others include: "I would climb a thousand mountains to see you smile"; "I love yo_. All I need is U"; and "If you see a shooting star, close your eyes and make a wish. It worked for me, I wished for you!"
Simple and Effective
Simple but effective texts can leave your girl smiling and thinking of you for hours. A few examples: "You are the reason for my smile," "I'm thinking of you and wanted to tell you that I love you," "Waiting for you at home, come back soon. I miss you," "You take my breath away," and "I can't wait to be with you again. Loves and hugs."
Original
Girls often save their favorite messages. A few original texts include: "Every minute I spend away from you is a minute I waste"; "For the last 24 hrs, 1440 minutes, 86400 seconds, I've missed you"; "You have my heart, keep it safe"; and "If I'm the reason for your smile, you'll never have a reason to frown."
Powerful
A powerful text may have a physiological affect on the recipient. "You make my heart beat faster and slower at the same time" is one example. Others include: "They say love hurts, but I'm ready to take that risk, if I'm going to be with you"; "I can't live without you"; "If I could describe you in one word, I'd call you my life"; and "My world has no meaning without you."
View Singles Near You