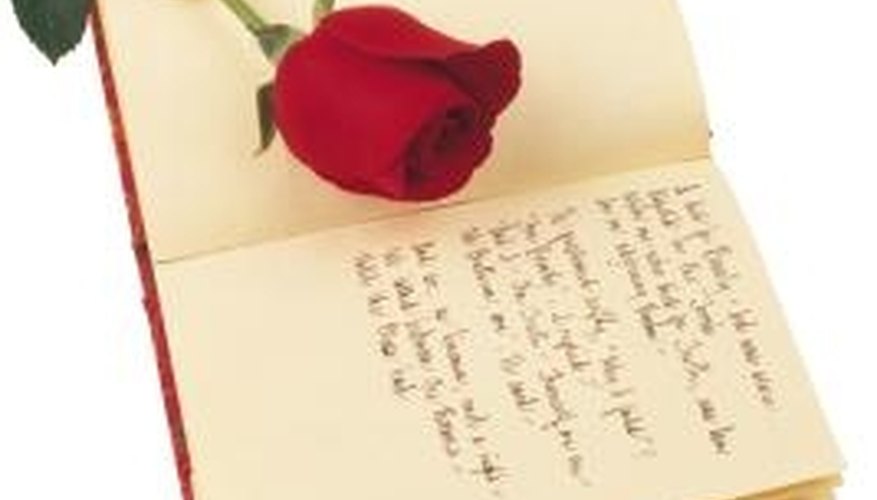 Manifestation of The Divine
Symbolism follows the view that the universe in which we are contained and the nature that surrounds us, holds a secret and invisible presence of the divine. This is the belief that every natural object is therefore looked at as a physical manifestation of the divine mind, a nature that represents God. In Romantic poetry, it is the poet's goal to produce a mythic interpretation of the world using symbols.
Deeper Meaning
The symbol is generally seen as a word or phrase that indicates an object or event which in turn allows us to see something else, has a deeper meaning beyond itself. For example, red gives us a color that connotes passion just as a rose connotes love. Symbols can be conventional like the rose while others might be deeply personal and not universally understood. The symbol is not always obvious or specific in Romantic poetry but is effectively suggestive and sometimes, evocative.
Demonstration of the Infinite
Symbolism for Romantic poets is used to interpret a mythic and divine world, to show and support the idea that the universe manifests a divine presence. Romantics have described symbolism as a way to show the infinite through the temporal. Symbolism in romantic poetry is a way to show the divine through words describing objects of nature.
Imagination
A physical object can be seen as a manifestation of a divine force and a spiritual presence. This can happen if that object is rightly looked at and correctly perceived. According to the famous Romantic poet, Coleridge, the part of the human mind that is capable of such a perception is the imagination. It is the separation of our imagination from our understanding that allows this transcendence from the object to the divine.
View Singles Near You