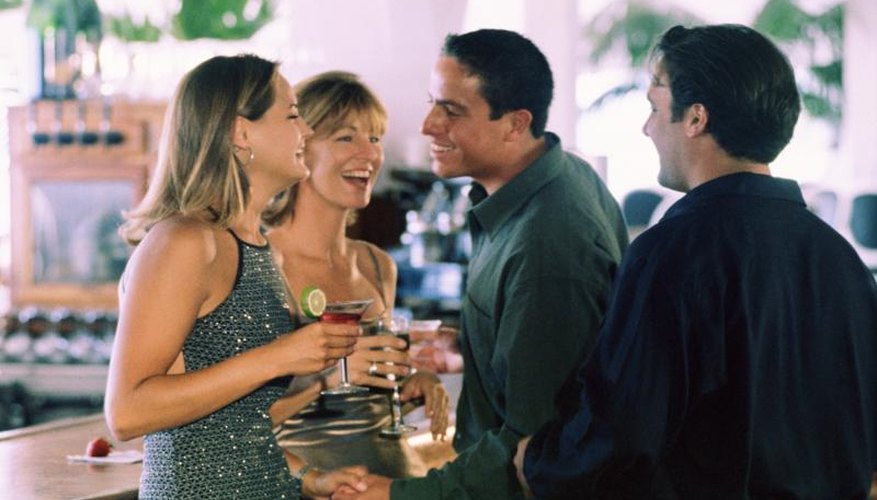 Don't Jump Into Bed
Couples who wait to have sex report having better-quality relationships in the long run, according to a study of nearly 600 couples conducted by Cornell University and Department of Population Health Sciences researchers and published in "Journal of Marriage and Family" in 2012. Sex creates a level of intimacy that can result in a couple finding themselves in a committed relationship without having had time to really think about the relationship. Instead, focus on building trust, getting to know one another and creating a foundation of respect and positive feelings.
Wait to Say the L-Word
Be leery of your own and your love interest's neediness. Despite what romantic comedies are telling you, big declarations of love early in a relationship are not realistic. In fact, on his website The Vulnerability Primer, author and former dating coach Mark Manson writes that a person who goes overboard with his feelings in proportion to the reality of the relationship is actually demonstrating unhealthy anxious attachment behavior. If you receive such a declaration, respond politely and positively, but keep your expectations realistic. And if you're feeling needy, Manson recommends identifying the reasons behind your behavior and learning to build up your own confidence.
Talk, Talk, Talk
Effective communication is vital to a strong, long-term relationship, and it's important that you and your partner are actively talking about your long-term goals and desires. Communicating proficiently will inadvertently help you both to take things slowly. Before making any big decisions, like moving in together, check in with each other about how you both honestly think the relationship is going. Talking openly can give you the information you need to accurately gauge your partner's level of commitment to you as well as your compatibility in life.
Make Time for Yourself
It can be tempting to want to spend all of your time with a partner you're crazy about, but be sure to make time for yourself, counsel the dating experts at Dating With Dignity, a website created by certified life coach Marni Battista and focused on helping women build confidence and find love. Taking a few days to yourself in between dates will not only help you maintain a healthy balance between your partner and your other commitments, but it'll give you space to consider the person and the relationship. One danger of spending too much time together is overlooking worrying behaviors, and getting some regular "Me Time" can keep things in perspective.
View Singles Near You