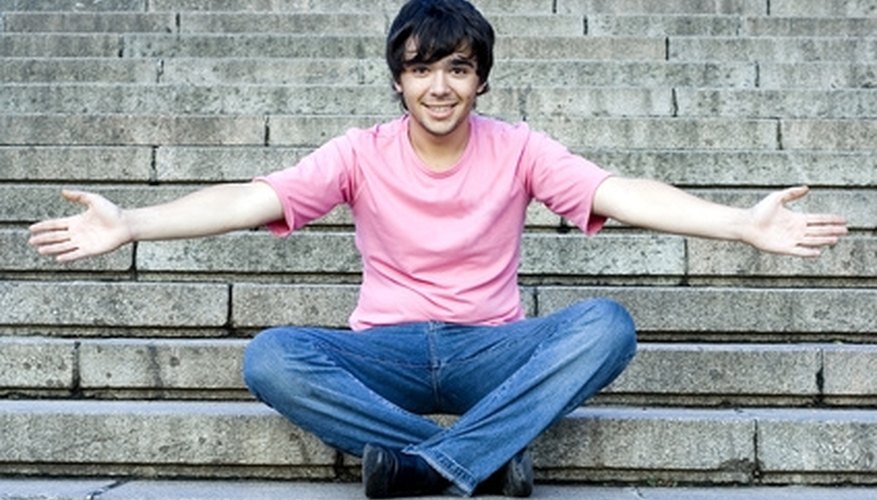 Find places where you feel comfortable. Bookstores, libraries, the park or even at school during lunch break are choice locations for initiating conversation. Ask her about a book, pick up something she drops or ask for her opinion about something in class. This opens up conversation between you and her, without it looking too obvious.
Find ways to get closer to the girl you have your eye on. Take a class she is taking, occasionally eat at the restaurant she eats at or join a club she belongs to. Getting close to her makes it easier to talk about something you already have in common.
Use social networking to talk to her over the Internet before talking to her in person. This keeps you at a distance and may help you get over being shy. Send a girl a Facebook friend request, a Tweet or an email.
Say a casual "Hello" to a girl you pass by on a regular basis. The girl at the office, in your apartment building or at the subway station will chit-chat with you if she sees you often enough. A simple "Today is certainly gorgeous" is all it takes to start a conversation.
Keep in mind that all you have to do is make small chit-chat---simple conversation that you could have with any other human being. Avoid making a move until you feel she is interested in you. This may take some time, but there is no rush. Feeling completely comfortable talking with a girl is the very first thing you should work on. Otherwise, the date would go horribly wrong anyway.
Warning
Avoid coming off as creepy or overly confident by acting as casual as possible.
View Singles Near You