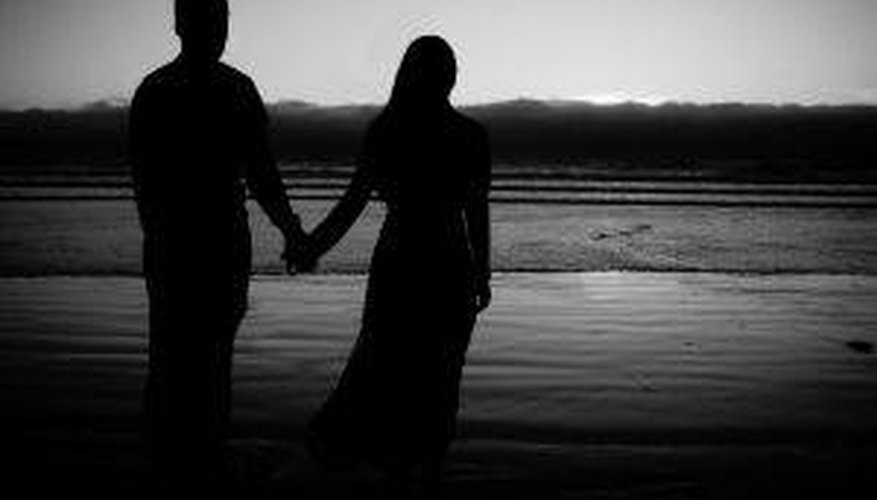 Relax. According to Sarah Paul, author of "How to Be Irresistible to Men," when you are nervous, you often speak faster and you may appear more serious, intense or silly than you usually are." Watch a funny movie or television show before your date to help you laugh, which will help alleviate your predate jitters and nervousness.
Learn conversation starters. Ask him about his favorite sports team. Notice an item of clothing he is wearing and inquire where he bought it. Talk about places you have visited, such as a club, museum or park and ask him has he ever been there.
Demonstrate that you are interested in what he has to say. Men pay attention to visual cues that women send. Show you are interested in his conversation by leaning forward towards him when he's speaking, crossing your legs or nodding your head, for example. (See Reference-#3-When he is talking.)
Avoid asking questions about his finances. Do not ask him questions, such as what type of car he drives, how much he makes or how much money he has in savings---these are not first date questions.
Avoid negative or controversial topics. Don't complain about your life's imperfections. Do not discuss family problems or relationship expectations. Discuss these topics after you have had a few dates under your belt.
Allow your date to guide the conversation as much as possible. Since your main objective is to get to know him, listen to him as much as possible. Allow him to impress you with what he knows.
View Singles Near You