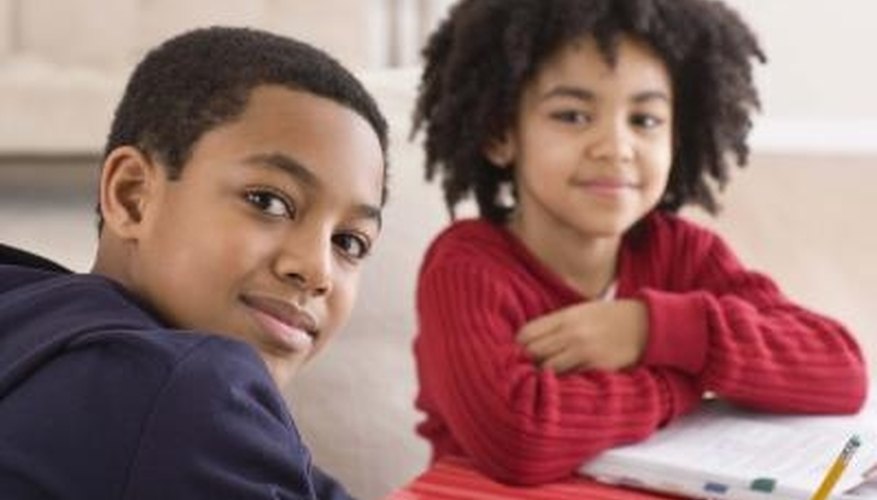 Pick a time and setting for the discussion when you and your kids are calm and relaxed. This might be on a lazy Sunday afternoon or after a favorite family activity. Explain to them that dating is a normal, healthy activity for adults and assure them that no one can replace them in your life.
Talk honestly with your kids about your desire to start dating, taking their age and maturity level into consideration. Explain that adults need to spend some time with other adults. Don't feel the need to describe every encounter as a "date," particularly when talking to younger children. Instead, you might simply state that you are having dinner with a friend. Older children might feel some anxiety about your decision to date, but they will appreciate your honesty about starting a new life.
Ask your kids about any concerns they have. Though some resentment is natural, the children might have some worries about their future and how your dating might affect them. One concern might be that you won't have time to spend with them. If so, consider scheduling extra time with them and being as attentive and emotionally present for them as possible.
Avoid asking permission to date. Kids need to understand that in addition to being a parent, you are also a person who deserves happiness. A manipulative child may find ways to sabotage your relationships to keep you from moving on. Encourage discussion and acknowledge their feelings about your dating but let them know that this is not a family decision.
Avoid referring to your date as a "boyfriend" or "girlfriend" unless you have established a serious relationship. This new phase of your life might be difficult for young children to understand and older children might feel that your date is being positioned to become a replacement for the non-custodial parent.
Warning
Avoid introducing casual dates to your kids unless the relationship appears to have long-term potential.
View Singles Near You