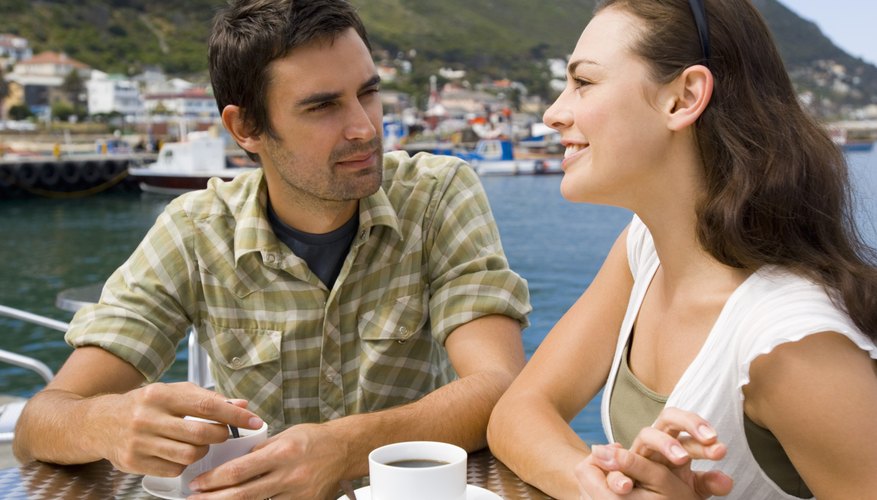 Step 1
Smile at her and see if she responds with a smile back. If she does, that is your sign to go and talk to her.
Step 2
Ask her how she is doing. This is a friendly and simple question that could get a conversation started.
Step 3
Wait for her to ask you how you are doing. This is your chance to say a thing or two about yourself and to convey a comfortable and relaxed tone that will make her feel safe. If she doesn't ask you how you are doing, she might not be interested in talking to you, so you should consider the conversation over.
Step 4
Ask her what she is up to today. This will give you some information about her that you can use to relate to your own life. For example, if she went to the beach that day, you could say you love that beach and you go there all the time.
Step 5
Continue making smalltalk until you find something you have in common. Once you find that commonality, you can give your opinion about it. This could lead to an interesting conversation where you not only get to know some of the facts about her, but also you will get to know her personality and how well you two converse.
Step 6
Ask her to join you in an activity if you like her and want to get to know her better. For example, say something like "I am going to get some sushi, if you care to join me." This is the moment of truth. She will either say "yes," "no" or "some other time" and give you her phone number.
View Singles Near You