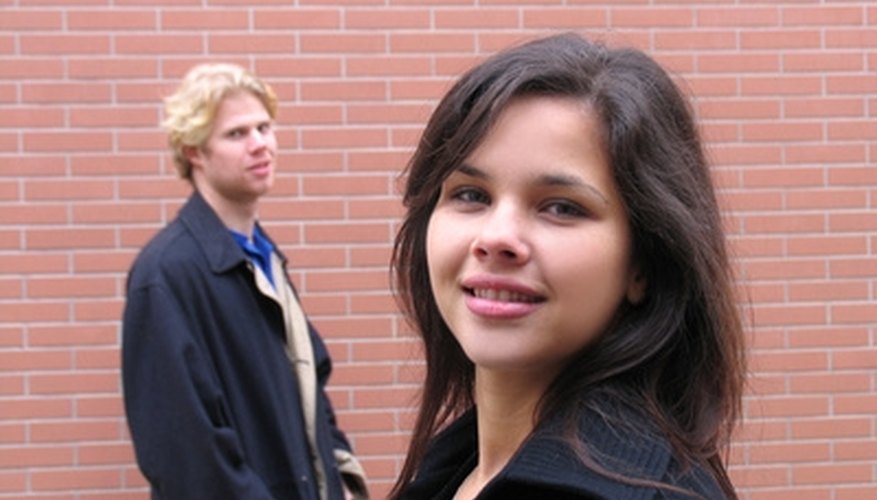 Trust your instincts. If you feel like a boy is flirting with you, he probably is. Don't be too eager to jump to conclusions and let him come to you. The boy might constantly want to borrow and lend things. This is just a way to have contact with you. He might also try to hug you or buy little gifts to let you know he is interested.
Pay attention to his body language. If he is flirting, he might always be looking at you, find ways to be around you, or he will say things just to get you to talk to him. He may also come to your rescue if he thinks someone is trying to harm you or talk about you. One of the most obvious signs is when he is constantly trying to get your attention.
Listen for remarks from your friends or his friends. He may confide in his friends and eventually it will get back to you. A boy will flirt by making eye contact and you will notice him smiling at you. According to Top Flirting Tips, "Always look for a cluster of three to five signals, and if he's not pointing at you or looking in your direction, chances are it's not you he's flirting with."
Warning
Don't jump to any conclusions; you don't want to put yourself in a position that might be embarrassing.
Resources
View Singles Near You