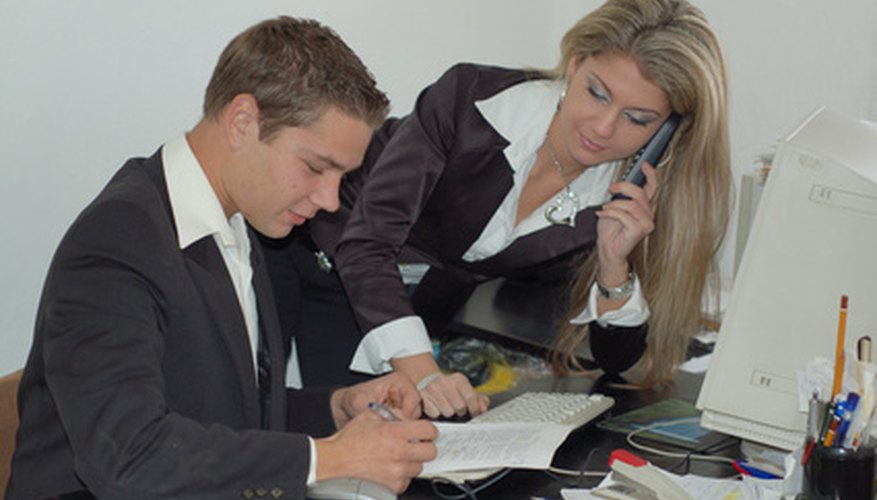 Step 1
Look for signs of interest, she might start hanging around your work area or ask your opinion about something just to start a conversation. She might talk loudly to other co-workers to get your attention.
Step 2
Find ways to avoid him and see if he stays away. Change your lunch time and see if he adjusts his lunch time, too. Leave later than usual, if he is waiting around in the parking lot, he might be interested in dating you.
Step 3
Listen for office gossip. If she is interested in dating you, she might have shared that information with another co-worker. Talk with mutual office friends and see if she might have shared her interest in wanting to date you.
Step 4
Go out with co-workers and see if he shows up. Look for him to find a reason to be close to you. He might sit in a seat that is open next to you. Ignore him and talk with other co-workers, then notice if he invites himself into the conversation.
Step 5
Notice the body language your co-worker might send you. She might touch her hair or glance your way from time to time. You might notice she walks by your desk and tries to get your attention. A smile from a distance can also send a non-verbal message that your co-worker in interested in dating you.
Tip
To avoid embarrassment, keep your suspicions to yourself until you are actually asked out on a date.
Warning
Find out what your company's policy is for office relationships. Don't let your romantic pursuits put your job in jeopardy.
View Singles Near You