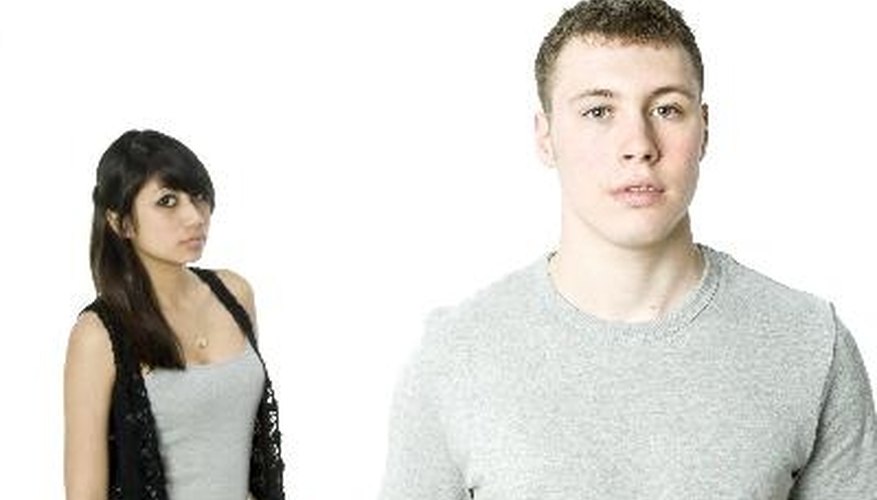 Observe his body language whenever he is near you. Does he lightly touch your arm or hand whenever you're joking around? Or playfully wrestles you as an excuse to make physical contact with you? Body language never lies and if he does all of the things above, most likely he wants you.
Phoning you to see how you're doing can be another sign that he is still interested, especially if he is talking to you a lot longer than he normally would in the past. If he ends the phone conversation saying that it was nice to hear your voice again, it could means he still want to keep contact.
Bring up the topic about the person you dated when you both were not together. Your ex may ask a series of questions-- where the two of you met, what is it about the person that made you date them and the burning question, is the person attractive. If you talk about the brief relationship with the person and why it didn't last, your ex may proudly exclaim he/she will never do such things while with you. Showing a little jealously because you'd dated another person is a big sign that your ex doesn't want someone else in your life.
Talking about general topics leads to a serious discussion about the failure of the relationship. He may want to know what went wrong between the two of you--if you were the one who broke up with him/her. Or the ex might reveal that he/she still loves you or misses you but were too afraid to admit it. This will be excellent as your ex may want to patch up the relationship.
Compliments about your appearance are a sure way to know that your ex is still into you. If the ex made a remark about how great you look or how wonderful you smell shows that he/she still find you appealing and still likes you, at least psychically.
Tips
Make sure your ex is not leading you on or worse, getting revenge.

Stay calm around the ex so you don't look desperate.

Keep yourself slightly distant from him to see if the ex wants you even more.
View Singles Near You