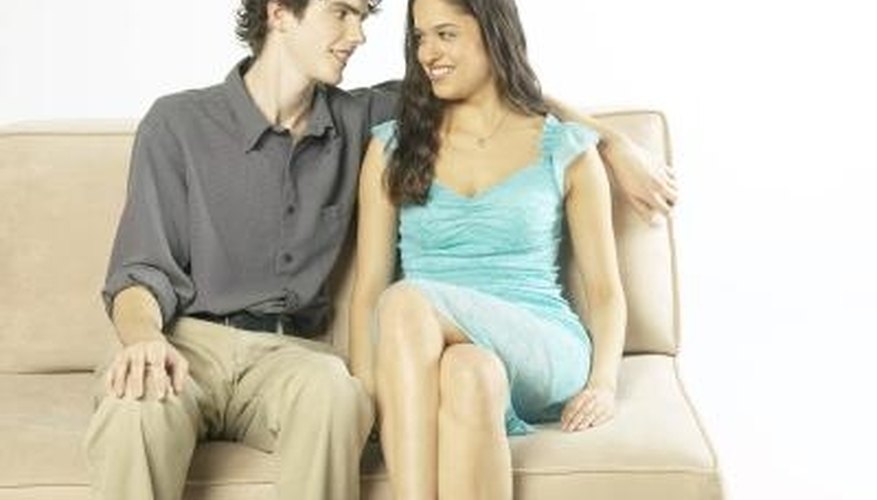 Choose a private place and a good time to start the conversation. Since this is a very sensitive topic, it's important to have a quiet place where you can speak openly. Its a good idea to avoid areas like a bedroom, where the girl may feel that you are bringing up the topic in order to put pressure on the situation. Instead, find a quiet place to sit together and make the discussion as comfortable and casual as possible.
Be prepared to talk about your experiences with physical relationships. When couples begin discussing physical relationships some of the discussion will naturally turn towards their previous experiences. Your partner may want to know if you are more experienced than she is, and if you intend to become sexually involved she will likely want to know about your safe-sex practices and whether you've had STD testing. These conversations are very critical, because as your relationship evolves in a physical manner, the two of you will have to communicate about sensitive topics and this talk can help set the groundwork.
Allow her to think about your conversation and be respectful of her response. It can be very helpful to offer your partner a little time to consider having a physical relationship. This ensures that she doesn't feel pressured and will enjoy being with you if you both decide to pursue it. If she is not ready or willing to pursue a physical relationship you should accept her decision in a respectful manner. Clearly, this may present a fundamental difficulty in the relationship, but do not respond by with anger or resentment, and try to allow some time to see how your interactions progress.
View Singles Near You