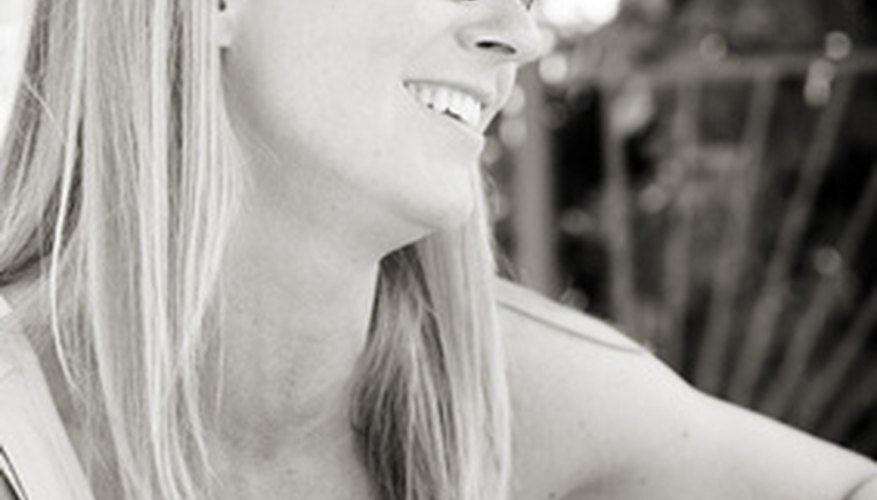 If you want to build a relationship, you must first get a girl to talk to you. This can be tricky, and not everyone succeeds. To avoid being shot down before you end your first sentence, you need to know if a girl is interested. If she isn't, your efforts are wasted. Every girl is different and no method is foolproof, but following tried and true methods can prevent a catastrophic blunder. You may even score a date!
Before Initiating a Conversation
Know yourself and your positive attributes. Evaluating yourself helps you better sell yourself to the opposite sex. Compile a list of your best qualities. Ask a female friend to evaluate it and offer suggestions and additions.
Look in the right places. If you're an athlete or sports fan, you will have more luck getting a girl to talk to you in a gym or sporting event than at a poetry reading.
Evaluate the situation. A girl may be attracted to you, but you may blow your chance if you approach at the wrong time. If a girl is involved in a task or having a deep conversation with someone, she is not interested in talking to you.
Look for clues. If a girl wants to talk to you, she might initiate a conversation, but chances are you'll have to do the hard work. If she makes extended eye contact, turns slightly toward you, or smiles often in your direction, chances are she wants to talk to you.
During the Conversation
Pay attention to body language. If a girl keeps checking her watch, looking around, or fidgeting, she's not really interested. Alternatively, if she maintains eye contact and leans slightly toward you, she is.
Listen to what she is saying. If she is actively participating in the conversation, she is interested in you. She might ask follow-up questions or add personal stories and contributions of her own.
Plan for the future. A surefire way to know if a girl is truly interested in talking to you is learning she wants to do so again. Ask if she'd like to grab a coffee some time, or exchange phone numbers or email addresses. If she agrees, chances are good she enjoyed the conversation.
Tip
Remember, what works when trying to talk to one girl may not work with another. Always gauge the situation.
Warning
Some girls will participate in a conversation with you to be polite, even if they are not interested. Be sensitive and let her off the hook if she's not interested.
View Singles Near You