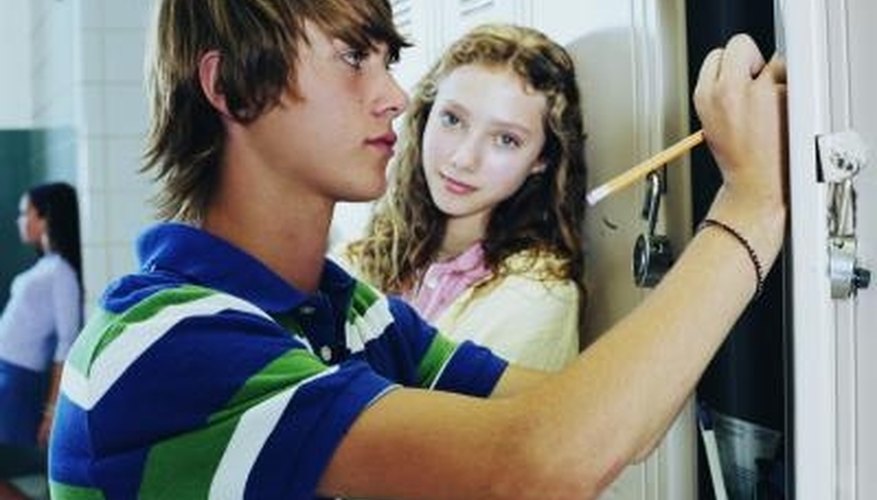 Take a direct approach, if you are a very confident person. Simply tell him you think he's cute and see what he says. By taking a chance and putting yourself out there, you will gain the benefit of finding out his true feelings about you, without being left to wonder if he feels the same way.
Write him a note and put your phone number in it, if you're shy or are a bit of a mysterious girl. Give him the note or place it somewhere that he's sure to find it. If he calls you, there's a good chance that he's interested in you too.
Ask him to hang out one-on-one. This could be at the park, the mall, a coffee shop, the movie theater, or any other place where the two of you can spend some time together without running into your friends. See how this goes. If he tries to hold your hand, mentions that he would like to hang out again, or seems a little nervous, these are good signs. Ease into it, and when the time feels right tell him that you think he's cute.
Ask your friends for help in organizing a group adventure, such as a party, or a bunch of people going to a school sporting event. Make sure that your crush and his friends are included in this group. Do your best to spend extra time with him throughout the evening. When the time is right, get him alone for a few minutes and tell him how you feel. Then it's his turn to tell you if he feels the same way.
View Singles Near You