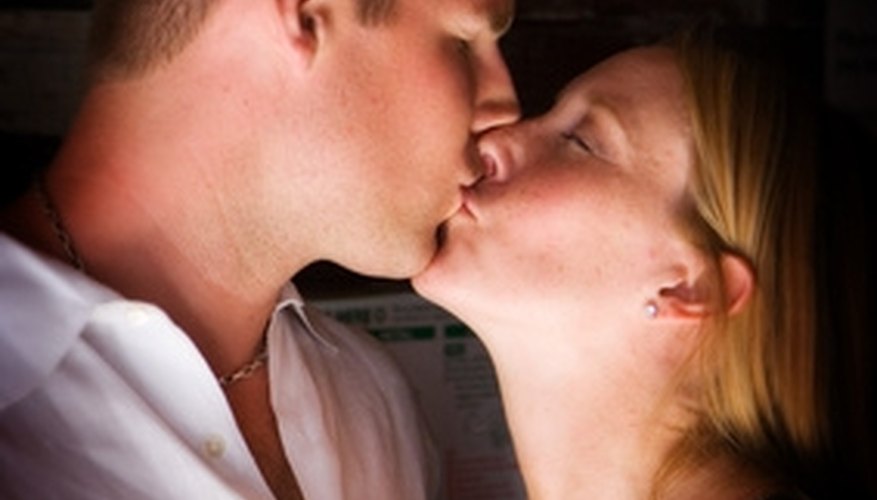 Ask him how he feels about fidelity. Pledging to keep intimacy between only him and you says that he considers you a couple. It tells you that he doesn't consider this relationship a fling and that he wants to be together with you.
Exchange keys. By offering him the key to your place, you're allowing for the opportunity for him to give you his. If he does, this shows a commitment to you. He's telling you that his place is yours, and that he considers you a big part of his life.
Gauge his level of interest in the things you enjoy. Sharing someone else's interests is one of the easiest ways to become closer with someone. If he shows interests in your interests and does the things you enjoy doing, he's trying to show you that he wants to be more involved in your life.
Consider how he makes you a part of his life. A man who invites you over for family meals, talks about his future plans with you, doesn't mind pulling up his email when you're by him and enjoys having you around regardless of what he's doing shows that he's both comfortable with you and wants you in his life.
Consider what his friends say when you're around. A man's closest friends are the ones he confides in about everything. If they constantly tell you about the way he talks about you, the things he says about you and anything that involves you, it's a sign that he's heavily invested in the relationship.
Rarely make plans to go out. A man who is ready for a serious relationship won't wait around for you to make the plans; he'll take the initiative himself. Don't constantly ask him if he wants to do something; wait to see if he asks you. By making the plans and the effort to go out, he's telling you he wants to see you and that you're on his mind.
View Singles Near You