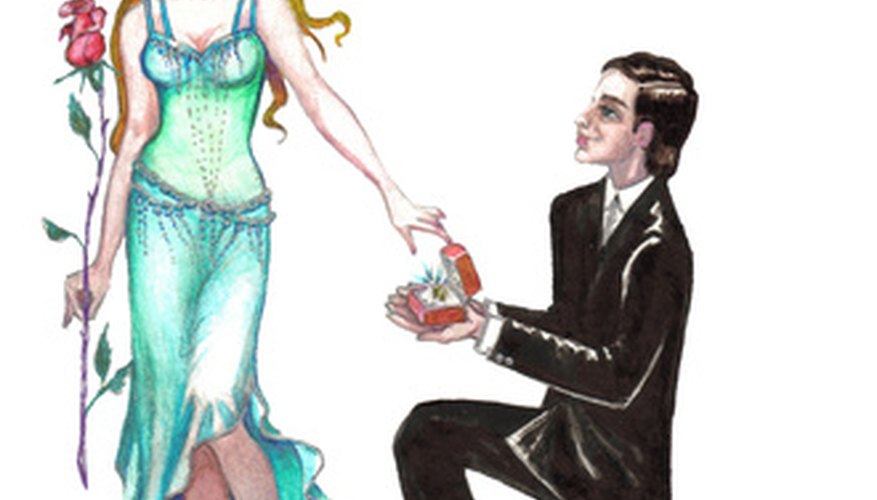 Step 1
Evaluate his lifestyle and priorities. A guy who shows interest in going out and spending lots of money might not be prepared to settle down with you. This isn't to say that he doesn't care; he just doesn't know that a serious relationship takes financial security.
Step 2
Wait until the initial stage of love has passed to see if he wants to keep things going. The first stage means that you two are crazy over each other like teenagers and go on regular dates. If he cools off when the relationship becomes harder to maintain, the relationship may be in trouble.
Step 3
Show that you are human and can make mistakes. A guy who is ready to get serious should look past your hang-ups and baggage. Just admitting you were wrong about something can give him the chance to accept it or look past it.
Step 4
See whether his desire to provide for you kicks in by letting him be the man. Making him feel special should perhaps result in him thinking about how grateful he is to have you. A man who is ready to commit shows his woman emotional support and perhaps works towards a major goal to support her to show that he is thankful for the support she provides too.
Step 5
Ask him what he wants to accomplish in his life. A guy who says he wants a 401K retirement plan and a house before marriage might be taking things slowly so he can be stable for the sake of your relationship. If he mentions that he wants to tour with his band for the next 10 years, simply pry further to see whether he plans to base himself in one area during that time.
Tip
You have no need to worry about the future unless you think your boyfriend is a player or that he might never commit. These are two issues that really do need resolution so you have peace of mind and can move on if you need to.
Warning
Don't be desperate in your approach. By trying to coerce a man into a serious relationship, you can easily scare him away from you.
View Singles Near You