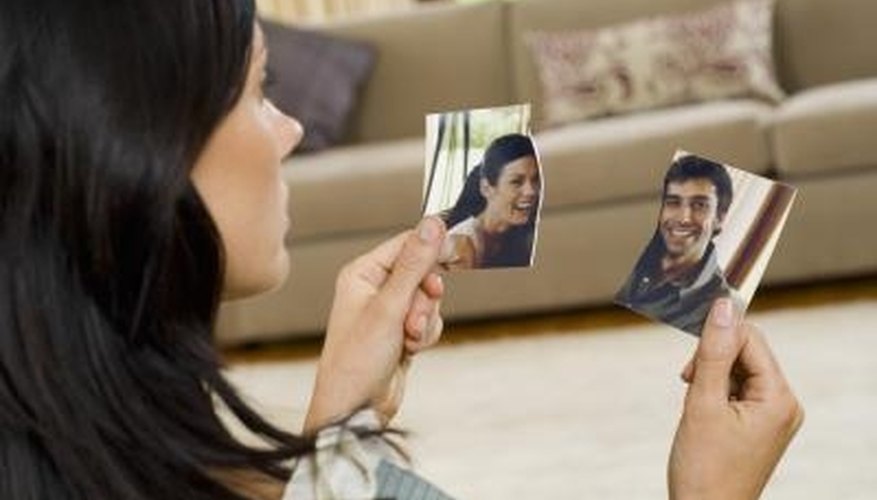 Allow her to make decisions on her own. If she has trouble making decisions and plans on her own, she may not have fully transitioned from living with another person as a unit into living independently. Likewise, if she struggles with alone time and insists on constant togetherness, it may be a sign of emotional distress.
Focus on the way she talks about her ex -- if at all. If she only acknowledges the good or bad parts of the relationship and not both, or if she avoids the subject altogether, she may not have come to terms with it, no matter how long it has been.
Look for mementos. If your partner's home is still filled with her ex's pictures and belongings, she may have an emotional attachment to them and is unwilling or unable to let them go.
Attempt emotional intimacy. When your partner refrains from discussing emotions or seems hesitant to open up, it may indicate an emotional wall that she has built after the dissolution of her marriage.
Track her dating history. Sometimes, a person grieving over a failed relationship copes by moving immediately into a new one without taking time alone to heal and emotionally regroup. If your partner hasn't been truly single since her marriage ended, it may indicate that she is distracting herself from dealing with the divorce.
View Singles Near You