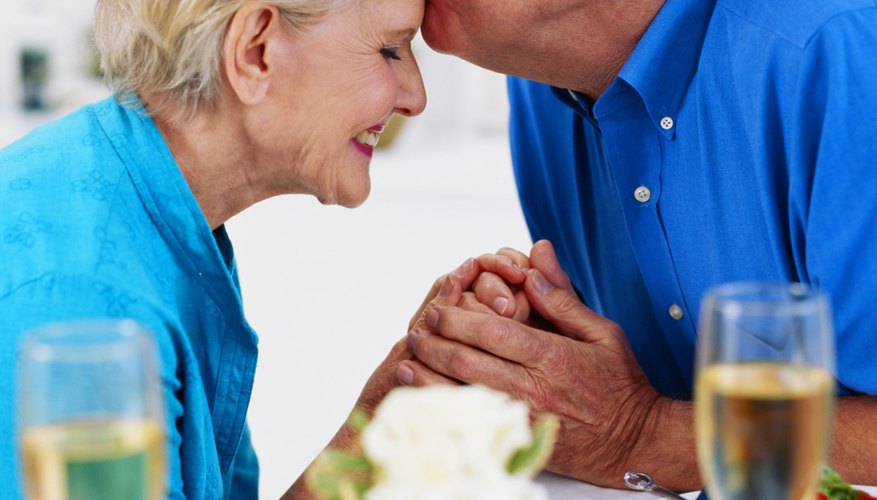 Step 1
Pay close attention to your partner's body language when he's around you. According to research by renowned UCLA psychologist, Albert Mehrabian, body language is key in determining how someone feels about you. If your significant other initiates a lot of physical contact when near you, then the odds are that he has strong feelings toward you.
Step 2
Listen to the tone of your partner's voice during your conversations, and then compare her tone when you hear her talking to others. Mehrabian's research also indicates that you can tell how someone feels toward you by listening carefully to the tone of her voice both when she talks to you and talks to others about you. If your significant other uses a sweet, caring and compassionate tone when talking to you, it is likely that her attraction toward you is growing.
Step 3
Avoid making any decisions about how your partner feels toward you immediately following sex. Oxytocin is an intoxicating hormone released by both men and women during an orgasm, causing an increased sense of attachment and bonding. Determining that your partner loves you during a post-coitus cuddle might be an inaccurate assumption because you both may merely be responding to an increase in oxytocin.
Step 4
Count the number of times your significant other contacts you throughout the day. Love triggers the release of the neurotransmitter serotonin in the brain. Researchers believe that high levels of serotonin can cause a person to constantly think about a partner, according to the website, youramazingbrain.org. Therefore, the more he calls, the more he is obviously thinking about you, which is an indication of his love.
Step 5
Ask your significant other how she feels about you and whether or not she loves you. By being blunt and straightforward, you have the best chance of knowing for sure how your partner feels.
View Singles Near You