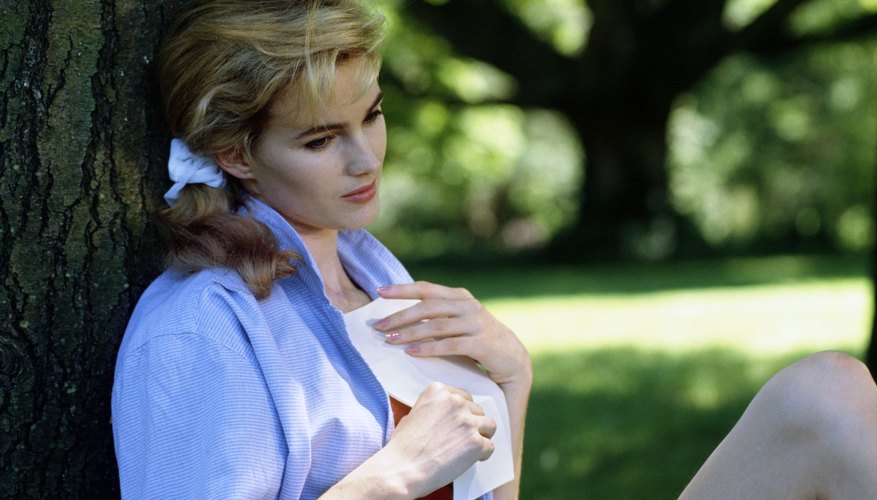 Step 1
Choose appropriate stationery. While the stationery you select isn't as important as the words you place on it, starting out with eye-catching stationery is a wise choice as it shows that you took some care instead of just grabbing a sheet of notebook paper.
Step 2
Open your letter with a salutation such as "Dear" to add formality to the document. If you are quite cordial with the recipient, open with just her first name.
Step 3
Remind her of a pleasurable time you shared. Spend several sentences reflecting over your current relationship and making it clear how much you enjoy it.
Step 4
Get to the point in your next paragraph by writing a clear explanation of what you hope your relationship can become. Make it clear that your feelings go beyond friendship and that you would like to see where your relationship could go. Avoid sweeping declarations of your love as these could scare her off.
Step 5
Tell her how you want her to proceed after reading your letter. Don't leave your letter recipient guessing as to how you hope she will respond to this declaration. Tell her specifically what you hope she'll say or do. Explain that you hope that she will start seeing you romantically or that you would like to go on a date.
Step 6
Close the letter cordially with a term such as "Yours Truly" or "Sincerely." Even though you may feel that you deeply love this letter recipient, closing your letter with "Love" is presumptuous.
View Singles Near You