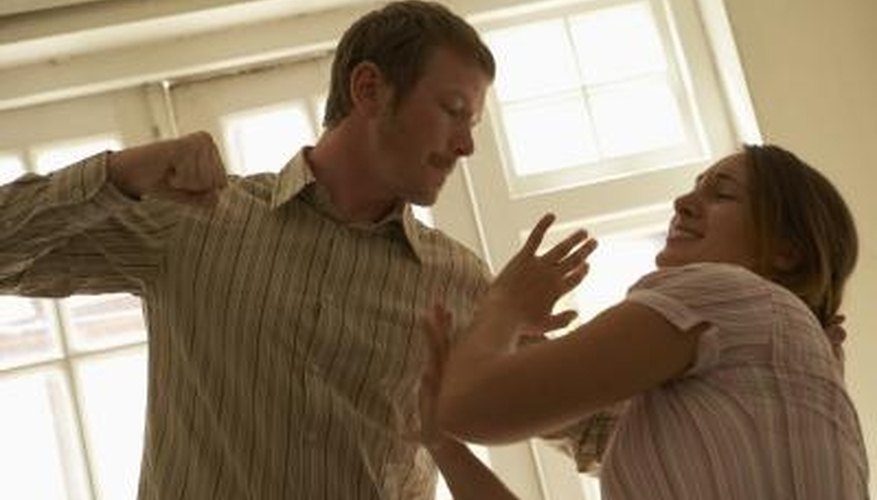 Compare your past lifestyle to your present. If you have hobbies or interests you once enjoyed but no longer pursue, consider why. If you feel pressure from your partner to end these activities, it is a cause for concern.
Consider your relationship with others. If your partner displays a general lack of respect for the relationships you have with family and friends, or seeks to interfere or end them, it could be a sign of a bad relationship.
Write down any comments and gestures your mate makes toward your appearance. When a mate vocalizes your insecurities by ridiculing your dress or physical appearance, or has pressured you to change this physical appearance in some way, then your relationship might be unhealthy.
Think about the way you settle disputes. If you experience fear, yelling, put-downs or physical violence, your relationship is unhealthy.
Notice other signs of control, including unequal control of resources like food, money and transportation, being obligated or pressured to have sex, refusal of safe sex methods, or a general lack of fairness and equality.
Tip
A relationship that exhibits one or two signs of unhealthiness is not necessarily cause for abandonment. In relationships such as this, it is important to zero in on the area of concern, and address it effectively. For those who find disagreements with their partner are settled by yelling or hashed out unfairly, couples counseling could be the answer.
Warning
Not all signs of a bad relationship are equal. No one, under any circumstances, should be subjected to fear or violence. Relationships that experience domestic violence can, and often do, end in death. Take all warnings or acts of physical violence seriously. If you are in a relationship where domestic violence takes place, contact the National Domestic Violence Center for help and seek protection when necessary.
View Singles Near You