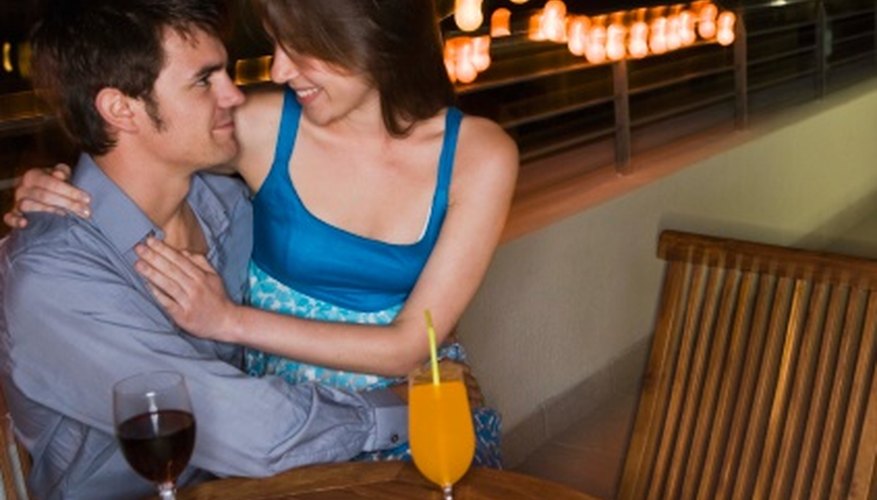 You may get lucky and find the right one early on in your dating life, or you may go through many relationships before you finally find Mr. Right. While you're dating, asking the right questions can help to let you know if you've found him or not. Don't make it seem like an interrogation, however; slide the questions into your everyday conversations.
Some men have trouble committing to a long-term relationship. However, you can't just ask your date if he is going to be willing to commit to you, especially early in a relationship. Instead, ask questions that will indirectly give you your answer. Ask him about his social life as well as his past. According to Dr. Phil McGraw, if his answers to his social life typically contain "we" rather than "I" statements, he is more likely to be willing to commit. The length of his past relationships and job history can indicate his ability to commit to you.
Commitment Queries
Although you might not want to know anything about your boyfriends' past relationships, it's important to talk about some relationships. Asking him about his past romantic relationships can give you an idea of what it will be like to be his girlfriend, but if these questions make you uncomfortable, avoid them. Instead, ask him questions about his family, particularly the type of relationship his mother and father have. How he speaks about his family also indicates how he will treat you in the future.
Relationship Wringers
One of the most important indicators of whether a relationship will work is how compatible you are with each other. Before you address these questions with your boyfriend, make a list of things that are important to you. Then ask your boyfriend either direct questions or indirect questions that can help you figure out how he feels. For a successful marriage, it is important to be on the same page for larger issues, such as religion, children, job importance and moving limitations. For instance, if you are unwilling to move away from your family, you do not want to commit to a man who is in the military and may be required to move often.
Contemplating Compatibility
In addition to finding out about your boyfriend's family life, you should ask about his plans for a future family. It can be scary for a man to talk about how many children he would like to have and his visions of a future family. However, if you are with a man who does not want children and you want a big family, a marriage will not succeed unless you can reach a synthesis that will make you both happy. Save these questions until you feel the relationship is serious.
Feeling Out the Future
If you aim to be a stay-at-home mom, it's important to find a man who can fully support you, both financially and emotionally. Instead of asking your boyfriend if he can support you straight out, ask him questions about his education and long-term career goals. If your relationship is more serious, ask him how he sees your children being raised to see if he shares your goals. If you dream of other things for your life, such as a specific job or living in a specific place, ask him how he feels about these dreams.
Support Questions
View Singles Near You