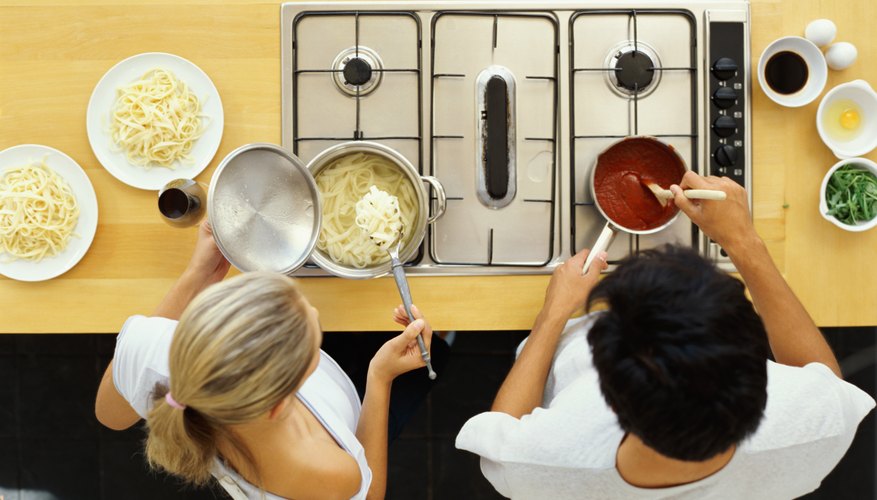 Outdoor Adventure
Not only is the great outdoors a scenic space to spend time with your boyfriend, but there is no admission fee. Take a nature hike with your boyfriend, perhaps arming yourselves with a guide book from the library that you can reference to look up wildflowers that you come across. If you want to hang out after the sun sets, venture to an open field, far from the light pollution of the big city, and lay around looking up at the stars.
Trash-to-Treasure Art Project
Create something aesthetically pleasing with your guy without investing a penny by completing a trash-to-treasure art project. Gather some would-be-discarded odds and ends like old cereal boxes or steel cans. Use these pieces, along with some art supplies or tools, to craft works of art that are as special as the love you share.
Leftovers Picnic
Make the eating of leftovers decidedly more romantic by having a leftovers picnic. Either spread a blanket on your family room floor – a particularly tempting option if the weather leaves much to be desired – or head out to a park, and enjoy the cold Chinese food from the night before, sandwiches you crafted with your leftover chicken breasts or a mish-mash of whatever your fridge had to offer.
Dancing
Cutting a rug doesn't have to empty your pocket book. Head out to an area club early to avoid a cover charge and stay late. Dance the night away with your partner. If you make your evening a dry one, you can complete this activity with absolutely no out-of-pocket expense. If it's winter, avoid the coat check fee by leaving your outerwear in the car and making your trip into the club a quick one.
Volunteering
Spend some time with your guy while you make the world a better place. Arrange for you both to volunteer time at a soup kitchen, engage in a community clean-up event or spend time boxing up care packages to send to troops. As you work together on accomplishing this task, you likely will experience a twinge of pride at your accomplishments.
View Singles Near You