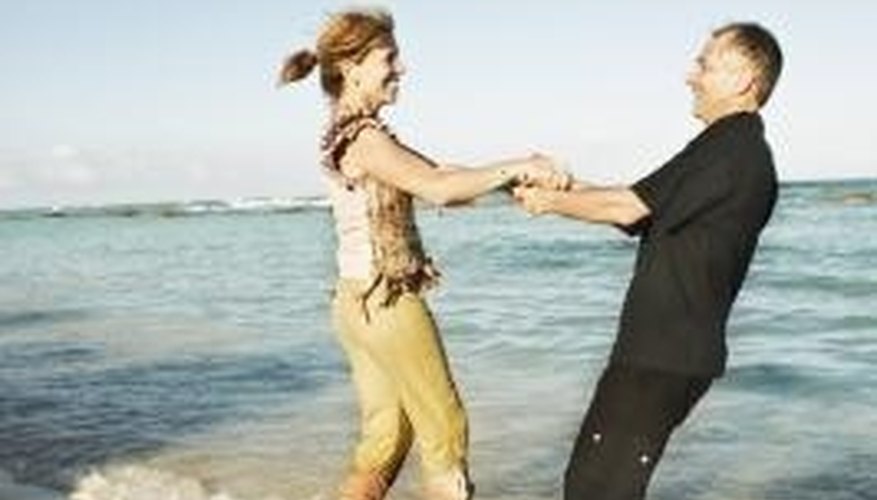 Baggage
Take off the rose-colored glasses and prime yourself to maneuver skillfully for a place in this man's life, as many older men will be saddled with ex-spouses, children, grandchildren and aging parents all standing in their rightful place before you. Prepare yourself mentally to accept that this man's energy will be spread thin meeting these obligations, which can take a toll on many a promising romance.
The Parent Trap
Get ready to audition for the kids, who may be older than you are. Being your charming self may earn you some points, yet this man's children, whether minors or adults, are likely to judge you harshly and consider you a temporary fixture in their father's life. Some may even actively work to stress your relationship to its breaking point, testing your resolve and confidence.
Financial Ties that Bind
Ready yourself for financial strain, as the majority of an older fellow's resources are likely to be earmarked for years or decades for debts incurred in prior relationships, such as alimony or child support. If your relationship becomes serious, lower your expectations in terms of where you will live, what cars you will drive, and your ability as a couple to have a bright financial future.
Balance of Power
Do not expect the relationship to be one of equals. Face the fact that he will always have more life experience and know more than you do about almost everything, and you and he both know it. If that's okay with you, move forward in the role of Eliza Doolittle to his Henry Higgins.
Growing Pains
Examine his behavior and yours as well over time. While his boyish charm may melt your heart when you first begin dating and you may have lots of silly fun, you may outgrow each other. Becoming the full-fledged adult you will become as you mature may make it hard to stay with someone who does not want to grow up.
View Singles Near You