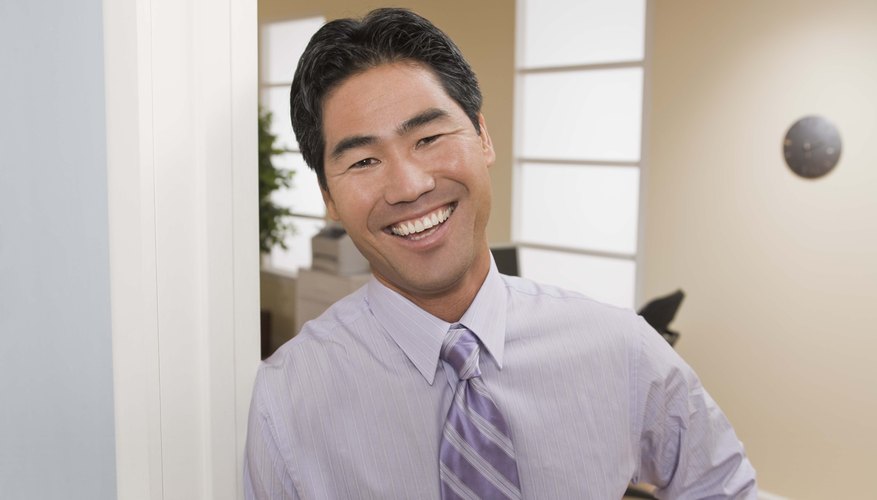 Indirect Speaking
One important quality to know about Japanese men is that they often speak indirectly. This applies to any topic of conversation you might want to discuss and you may notice he won't directly give his opinion on the matter. Instead, he might express his feelings by less direct methods, like by hinting or through gestures and actions. The same behavior can apply to the way he treats you as well and you may wrongly think he just wants to be friends because he does not say outright that he likes you.
Shyness
Japanese men may not be direct about their feelings for you because of their preference to communicate indirectly, but also because they can be very shy. Your date may be nervous about making a move such as giving you a goodnight kiss or something more intimate, so he may not act at all. Again, this characteristic should not be mistaken for him wanting friendship only. The best thing to do is to let time go on and to see each other regularly, helping you both to feel more comfortable with each other. You should also enjoy taking the relationship at a slower and more traditional pace. Eventually he will make a move. If you want to make a move first, follow his own preference of the indirect style so you don't scare him off. Try SMS messaging or emailing to subtly tell him how you feel and see if he starts to open up.
Good Behavior
Japanese men like women to be decent and respectable. Don't dress in skimpy clothing or too sexily and don't behave raucously. If you dress and behave elegantly and demonstrate both respect for yourself and for others, including your date, then he is likely to respect you and feel like you are culturally and behaviorally compatible. Some Western women have a bad reputation with Japanese men for behaving in a manner they think is inappropriate. You want to make sure you demonstrate to your date that you do not fall in to the opinion of Western women they may have.
Good Conversation
While Japanese men don't like to speak directly, especially about their feelings in the early days of a relationship, they do love to talk. As they can be slow to make a move, going on dates to have a conversation is something he is likely to place a lot of importance on. The best thing you can do is go with the flow and let the conversation progress naturally. Remember that talking and discussing things is a great way to get to know each other well. Japanese men also like women to be themselves, so while they would not appreciate you gossiping about other people, they love it if you are natural with them and are fun and entertaining as well.
View Singles Near You