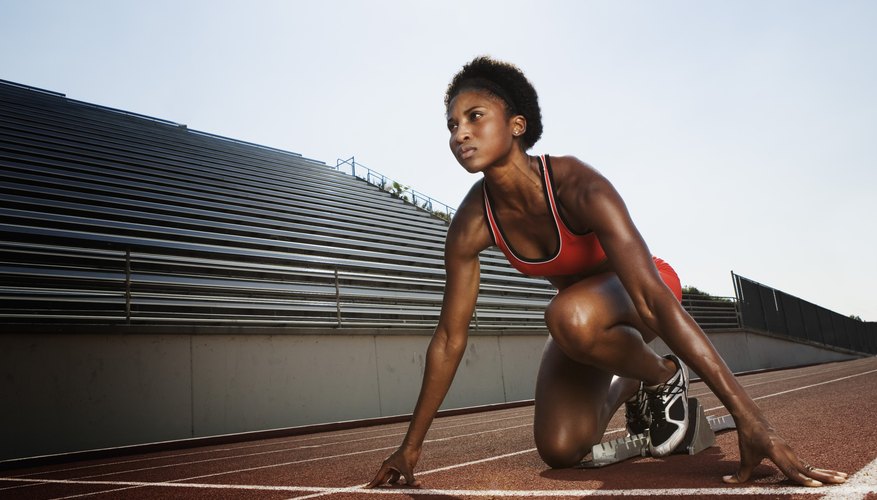 Common Interest
If you're talking to an athletic girl who participates in the same sport as you do, you have an instant connection. Take advantage of this common interest by chatting specifically about your sport. For example, if you're both basketball players, you can talk about the specifics of the game. Reminisce about a game that was particularly challenging, and ask her about her best performance on the court. Your shared interest in the sport will result in a two-sided conversation.
Learn About the Sport
You might be chatting with an athletic girl, but you're anything but athletic. Don't be ashamed. Instead, use your lack of knowledge as your in -- you can ask her questions about the sport. Because she'll enjoy talking about something that she loves, she's sure to engage you in conversation. Don't just ask about the rules of the game. Instead, focus on her. Ask how often she trains or practices, what position she plays or what her favorite part of the sport is.
College or Professional Sports
If the girl you're chatting with is athletic, she probably is interested in college or professional sports as well. If you share that interest, then talk about your favorite teams to guide your conversation. For example, if you live in a city with a professional sports team, you can ask her if she goes to any professional sporting events, like Major League Baseball games. If you live in a state with a heated college sports rivalry, ask her which side she roots for.
Athletic Aspirations
Ask the athletic girl what her long-term athletic goals are. While this isn't a question you want to start off with, if you've gotten to know her, then it's a more intimate question that might really make her think. Perhaps she has aspirations to be an Olympic track runner. Or, perhaps running track is just her form of exercise, and she hopes it prepares her to run a marathon someday. You'll learn a lot about her when you hear her response.
View Singles Near You