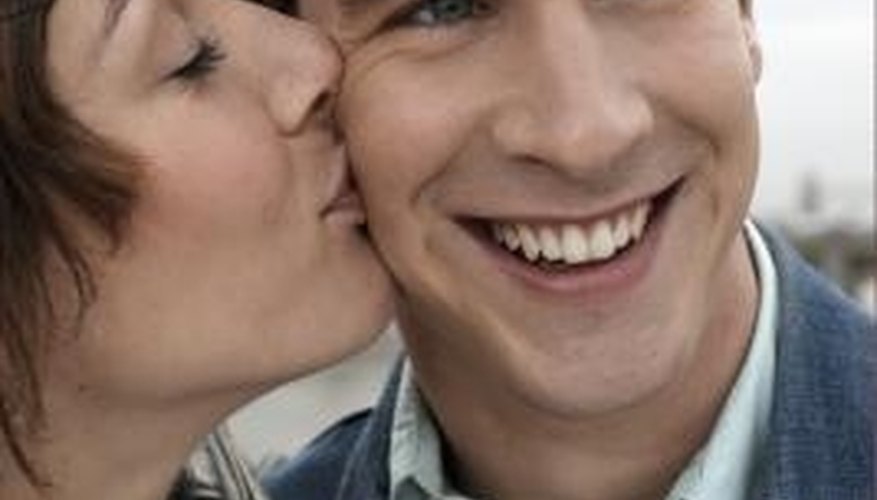 Be Confident
Men love a confident woman. If you can strut your stuff in any environment with a level of sheer assurance, he's more than enthused. Your lack of neediness and greediness are something men crave.
Act Like A Lady
No matter what your personality, most men still want a woman he can bring around people, like his folks. Sure, it may be all right to showcase your potty-mouth with him while you're playing cards with friends or watching the game together, but, ultimately, he's more into you when you can still remain feminine and poised when appropriate.
Please Like A Vixen
The time to showcase your naughty side is in the bedroom. Men love sex. So when you're willing to play any chance you get, he's all in. Show him what you're made of and let loose to please him to his delightful fantasies.
Listen, Listen, Listen
Don't spend all your time talking, taking no time to listen. When it's his time to talk, give him his sounding board to vent just like you do. Listening is especially important when he's sharing some of his deepest, darkest secrets. Listen intently to what he's saying rather than rushing him through it just so you can start your self-indulgent conversation.
Take Care of Yourself
You don't have to wake up looking like a Victoria's Secret vixen to satisfy him. Whether you keep your look natural or strive to look like a supermodel, he just wants to know you're taking care of yourself. This attraction includes your health and fitness regimen as well as your personal hygiene and beauty plans.
Nix The Nagging
Enjoy the relationship. Nagging your way through each day with him doesn't do anything to foster good feelings between the two of you. Leave well enough alone and resist the urge to complain about things that really don't matter, such as the way he takes out the trash or the route he drives to work.
Ditch The Ex
Get rid of your ex. Nothing says trouble like allowing your ex to linger around for no good reason. If it's over, it's over, and your guy doesn't want to be constantly reminded of the other Joe you used to love before him. This means you need to get rid of those little trinkets and other reminders from your past relationships.
Guy Time Is My Time
Understand that no matter how much he loves you and loves being with you, you both need a little space. Even if he's the one that seems inseparable, give your relationship a break by letting him get in some time with the guys. That means not asking if you can tag along to the baseball game or to go get beer.
View Singles Near You