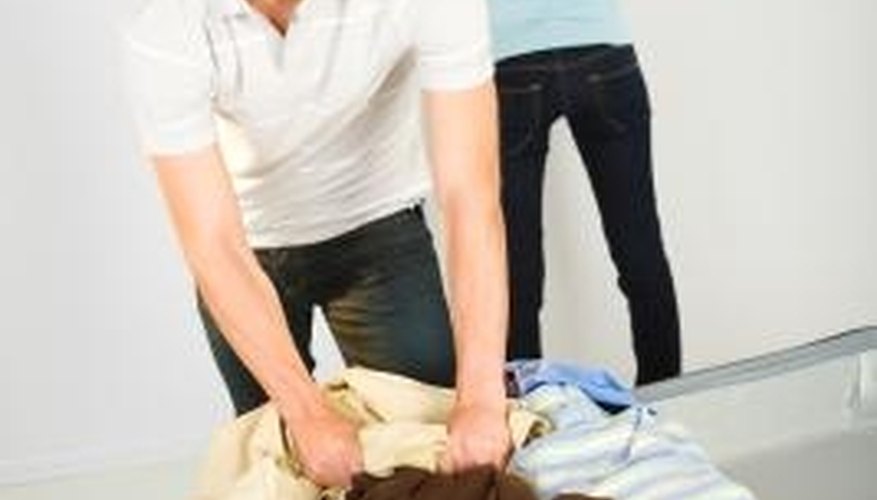 Recognize and acknowledge what you are feeling. People go through the grief process after a relationship breakup, much as they do after the death of a loved one. In both situations, people experience the loss of a person they once loved.
Give yourself a break from things you do not typically enjoy and indulge yourself in things you love doing. For example, let the laundry pile up, or let the lawn get out of control for a few days and treat yourself to a new outfit, haircut or that latest gadget you have been wanting.
Rely on family and friends for support. Tell your closest confidants how you feel and what you are going through. Spend time with people who encourage and listen to you. Avoid people who make you feel worse or dwell on the negative.
Allow time to pass, before getting involved in another serious relationship -- the amount of time varies from person to person -- and depends upon the length and seriousness of the relationship. While it is helpful to see a movie, go out to eat or spend time with other people, entering into another relationship right after a breakup is a mistake.
Remember that life goes on and although it may feel like it at times, you are not alone and are not the only person to experience a breakup. Broken hearts mend, the mind forgets and time heals most hurts. Keep yourself busy with enjoyable activities, work or academic studies.
Seek professional help in the form of counseling, self-help or support groups, if needed. It is normal to go through a period of depression after a breakup: However, if the depression worsens, lasts longer than six months or interferes with work/school, it may be time for professional help.
View Singles Near You