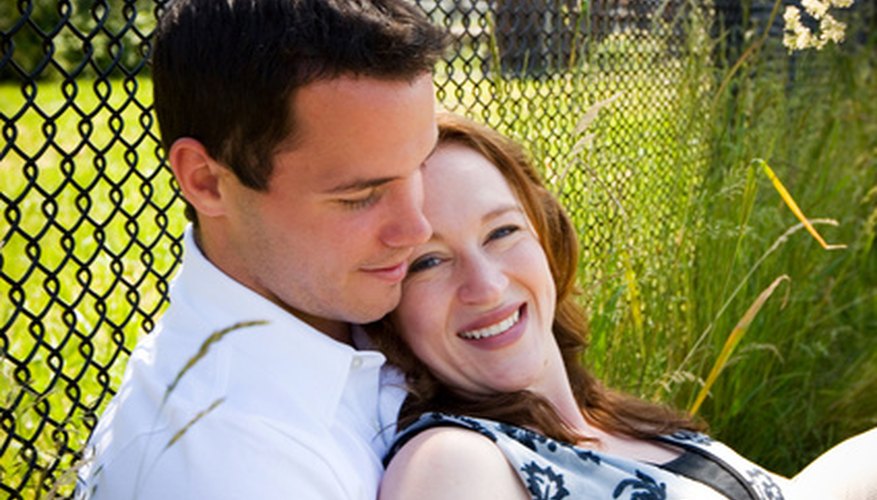 Overview
If your partner has made fancy dinner reservations, surprised you with candles and rose petals and come home with chocolate -- or any of the three -- perhaps it's time to return the favor and let your boyfriend feel romanced as well. Just remember, he might not be as wooed by the same things you are, and your goal is to impress him and remind him he is loved and appreciated.
A Night Out
Plan an exciting night out for the two of you, but plan to do things you know he will love. Guys often prefer to be active rather than to sit in a restaurant. Take him to a carnival and play silly games or enjoy a kiss on the ferris wheel. Go bowling. Challenge him to miniature golf, or head to a golf driving range. Take him to his favorite brewery where you can enjoy some micro beer and bar food.
Date Night In
If you both have been too busy, plan a night at home, complete with his favorite lounging activities. Fire up the video game console and have his favorite games ready to go. Get into the fun and challenge him to a little friendly wager to encourage his competitive side -- the winner of the evening wins a prize. You can make a play-list of some of his favorite songs or tunes that are significant for you as a couple. Cuddle on the couch while the music serenades you both. Alternatively, pop some popcorn, make special drinks, and rent a silly movie. Lay out a blanket on the floor and watch the film dressed in pajamas.
Sexy sleepover
Turn your apartment or house into a bed and breakfast just for him. Plan the date in advance. Cook a delectable meal or order out, and have dinner ready when he arrives. Pour a glass of wine or mix his favorite drink when he shows up. Place the meal on special trays so you can eat in bed. Turn off your cell phones, and snuggle in for dinner, movies and drinks.
Mysterious Evening
Keep him curious and create some mystery. Make sure to reserve him for a night, but don't tell him what you will be doing. To really spark his curiosity, create a map of your destination. You can also write hints about what you are doing on a piece of paper. Cut it into pieces to create a puzzle, and give him one piece every day for a week or two before the date.
View Singles Near You