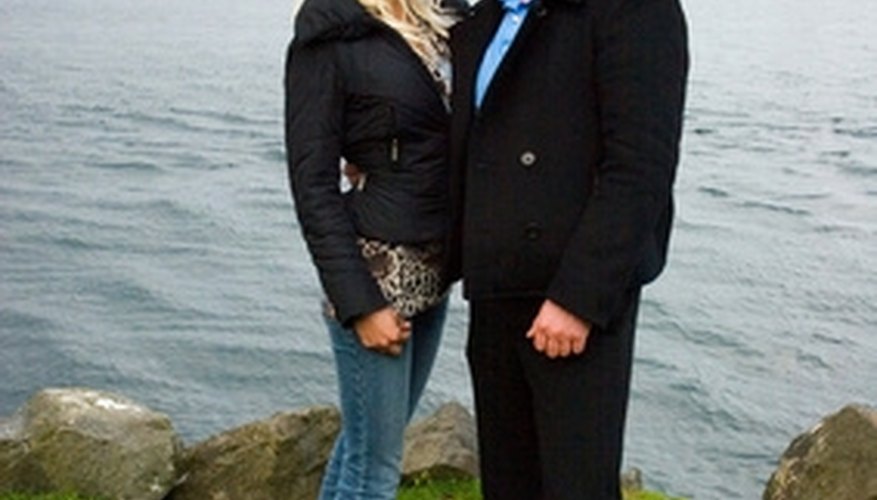 Don't Rush
Men who are divorced are not often eager to rush back into marriage. Though they may miss having a constant companion, they are likely not ready to jump back into another legal, long-term commitment. Do not bring up the possibility of marriage early in your relationship. Doing so might make the man weary of dating you due to any potential expectations that you might have. After you get to know him better and develop an understanding of how he feels about another marriage in the future, you could bring up the topic with him.
Be Understanding
Men who are divorced frequently have commitments or ties to their ex-wives. For example, there may be children involved. If there are, be understanding of the fact that the man you're dating needs to spend time with those children. You could even make time to get to know the children yourself. If you feel comfortable, you could take them on an outing or to an event without their father in attendance if your relationship develops to that point. One of the positive things about dating a divorced man is that you may get to know his family in the process.
Do not Pry
The end of a marriage is usually a painful experience for those involved. If the man does not bring up the circumstances surrounding his divorce, do not press him for details. There will be plenty of time as your relationship together advances for you to discuss such topics. He might appreciate the opportunity not to discuss his divorce with you. However, if he brings up the topic himself, do not feel uncomfortable addressing it with him. Be understanding that he may be very emotional about his divorce.
Be Respectful
Because the man you're dating spent some time -- whether a few months or decades -- with his ex-wife, he likely has at least a few fond memories of her. Do not be resentful of her or shy away from talking about her. Be respectful of her if you meet her, and when she is mentioned. Remember that the man that you're dating is with you now, and there was a reason for his divorce from his ex-wife.
View Singles Near You