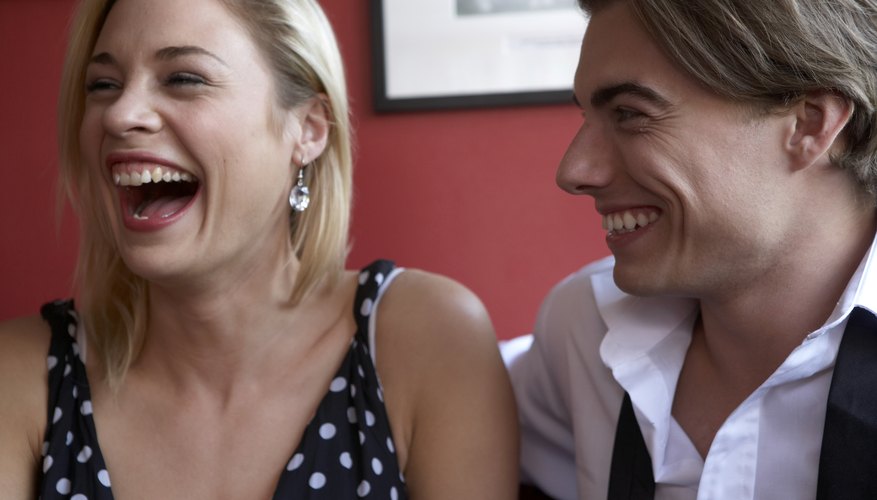 Reciprocation
If you find yourself being romantically attracted to a friend, it is important to determine whether she feels the same attraction-- that is, whether your friend is also interested in a romantic relationship. Attempting to change a friendship into a romance when the other person is not attracted to you can hurt both parties. Be observant when you are around your friend for any verbal or physical signs of interest that are out of the ordinary for your relationship. It is a good idea to make some signs of your own to show your interest. Sometimes subtle hints and flirting can be enough to establish interest in moving a relationship to the next level.
Expectations
At some point, you will need to have a conversation with your friend about the state of your relationship. If it is clear that you both have feelings for each other, talk to each other about what you want out of your relationship. If you can't tell whether your friend is interested or not, you might feel that you have no option but to ask him outright. Consider the consequences of your conversation before making a proposition. It may hurt your relationship if your friend doesn't feel the same way. The advantage of starting a relationship with a friend is that you will be comfortable communicating with each other, which will help you talk rationally about your relationship. Consider discussing how your relationship might change in the event that things don't work out before you get too serious.
Relationship Behavior
When you start dating a good friend it is important to acknowledge the shift from friend to boyfriend or girlfriend. Take each other out on dates and go to events like weddings or parties as a couple. Unless you both decide that you want your friendship to stay the same and essentially become "friends with benefits," treating your friend just like you would a new boyfriend or girlfriend will show them how much you care about them. Unlike other new romances, you will likely feel more comfortable talking with your partner about the state of your relationship; communication is of utmost importance especially in complex relationship like dating friends.
References
View Singles Near You