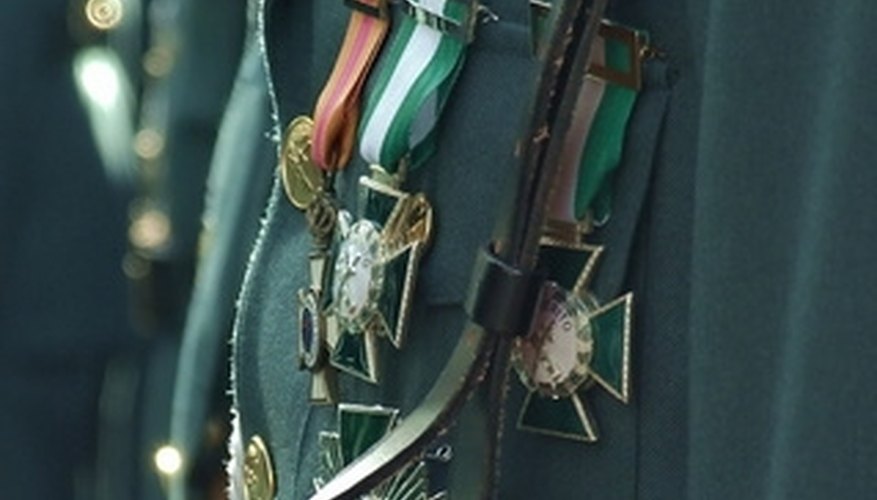 Military men are attractive to many women and dating one can be a pleasurable experience or one that is full of worry and anxiety. Some women become bogged down by the thoughts of an overseas deployment or their military beau being in actual combat during these tumultuous times. If a woman can remain positive and eliminate worry from the inevitable, be that a favorable or unfavorable outcome, then she can learn to appreciate a genuine and courageous man.
Be Aware of Current Events
It is a good idea for a woman to stay current on national and international events to show a military man that she is aware of her social and political surroundings and able to understand the nature of his career. It is not to say that all a military man will want to discuss is politics; in fact, it is probably a good idea to be able to let loose as well in order to free a man in the military from his normal routine. But having the ability to maintain a conversation about news-worthy topics is a good asset for a woman to possess.
Know How to Have Fun
Again, a man in the military should not automatically be equated with an uptight serviceman fresh out of a movie scene. Military men are people, too, who work hard defending their country's political interests. Be sure to show that you know how to have a good time, whether at bars, at the club, or any other lively environment. A woman with a sense of diversity and ability to enjoy a variety of situations is attractive to almost any man, especially a well-traveled serviceman,.
Be Patient
Exercising patience is one of the most important rules for a woman dating a man in the military. Deployments, either local or international, will occur so it is important for a woman to be patient and supportive when her man is called to duty. Understanding the nature of his work and that many lives depend on his military contributions is critical in sustaining the many hours spent away from your mate. A good friendship should ensure that a couple is able to withstand almost anything thrown their way.
Resources
View Singles Near You