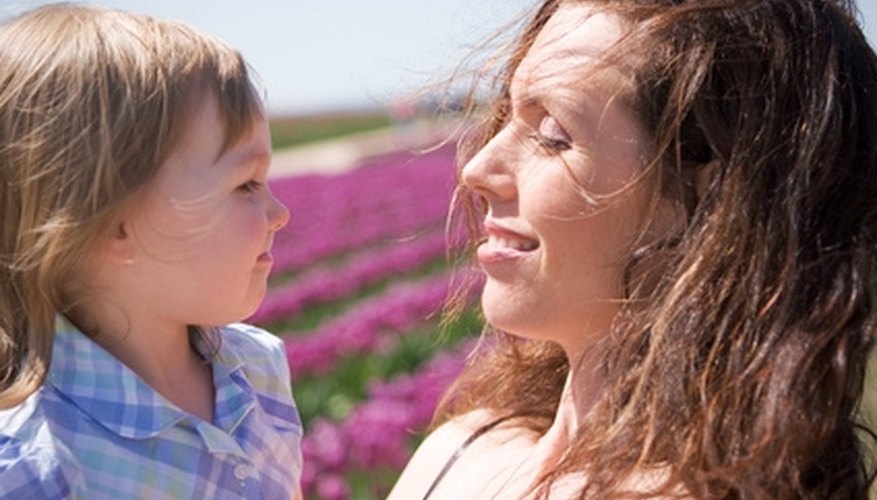 Stay at Home With Her
A single mom will have to find a baby-sitter to watch her kids while she is out on a date with you. It may be difficult for her to find someone she trusts to watch her kids, or she simply may not be able to afford to hire a baby-sitter. Consider staying at home with her. Order a pizza and rent a couple of movies to watch. It not only will be cheaper than going to a restaurant, she will appreciate that you care enough to stay at home with her.
Be Flexible
A single mom has many responsibilities, including taking care of her kids and holding down a job. She may have to cancel plans with you if one of her kids gets sick or she gets called in to work. It is important to be understanding of her situation and to offer to change the date of your plans without any hesitation.
Take an Interest in Her Children
If you see a future with this woman, it is wise to form relationships with her children. She will certainly know that you are committed to the relationship if you take the time to get to know her children. Offer to take them to the movies or take an interest in their schooling. Don't get discouraged if her children don't take to you at first. Be patient.
Offer to Help Around the House
Single moms are busy, which means they may not always have the time to do all the regular housework. Offer to clean the dishes every once in awhile or mow her lawn. In addition, pamper her by giving her nice foot rub or a neck massage.
References
View Singles Near You