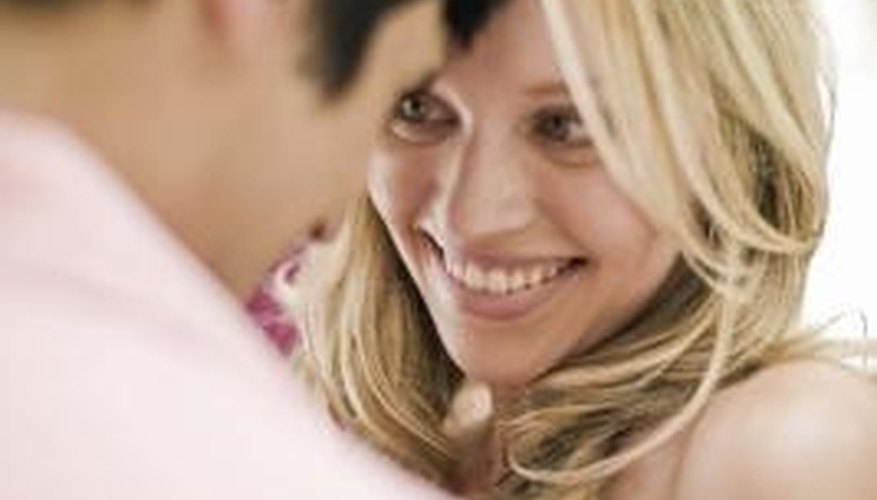 Eye Contact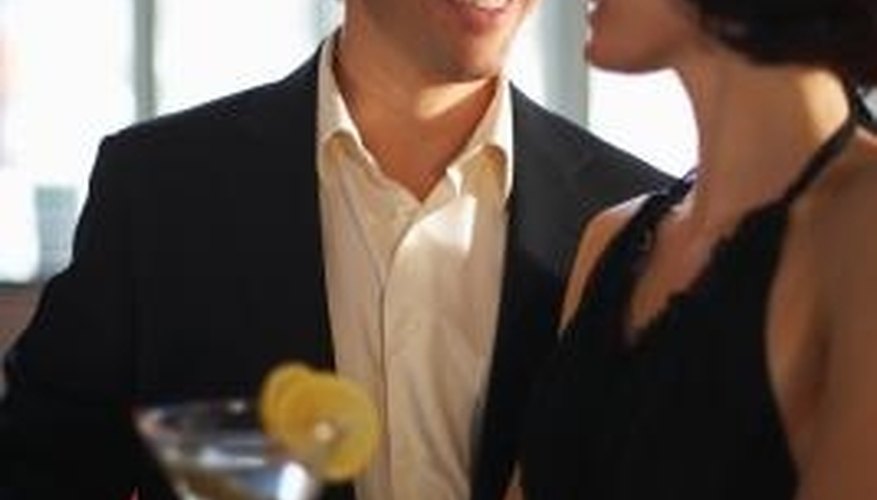 Eye contact is first contact and you need to hold their gaze without making them uncomfortable. If you see someone you like, glance their way and then look away. Do this again, holding the gaze for two seconds and, if they look your way, look away to the side or down.
Smile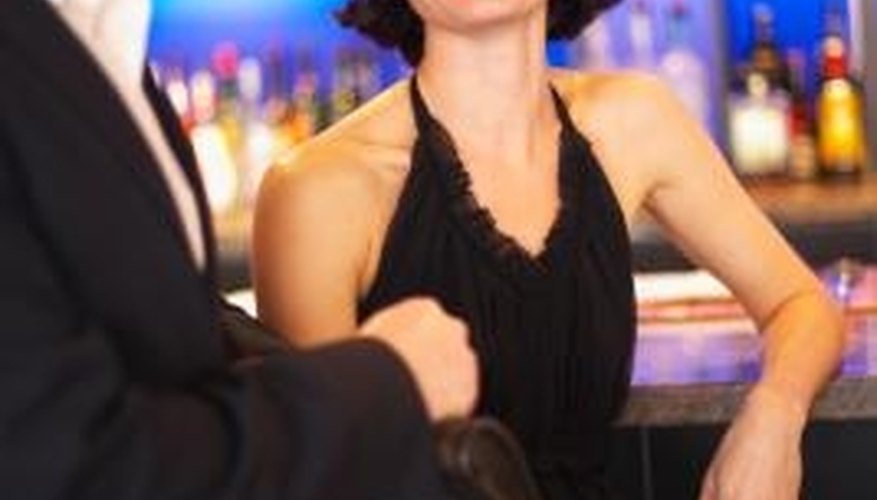 Once you've made eye contact and they're looking your way, look again. When your eyes meet, smile. It makes you look warm, open and friendly. If you feel confident, indicate that he can join you or he may do the same. Whichever it is, smile and introduce yourself, keeping eye contact.
Be Invested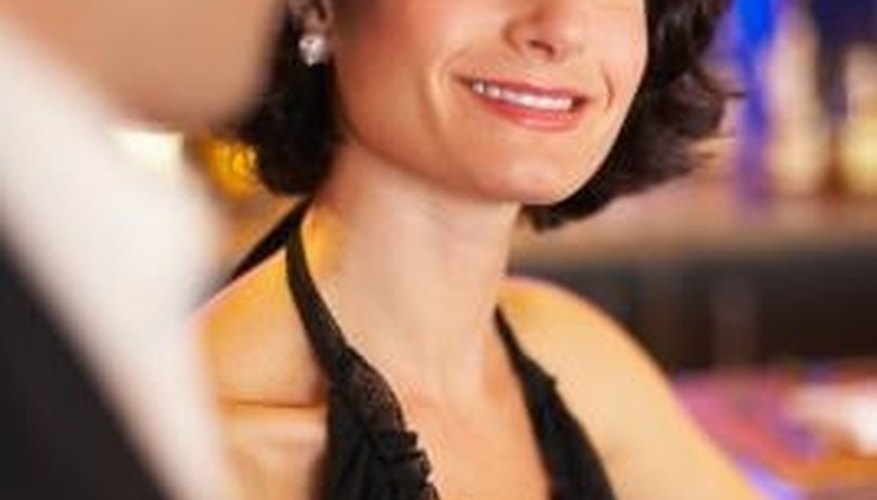 Once you're talking, look for common ground. Talk about the bar or club you're in, ask about him and be attentive and interested when he speaks. Ask relevant questions, seize on common interests or jokes and draw him out of himself. Use eye contact and smiling to keep him interested and relax knowing that he'll be doing the same.
Subtle Touches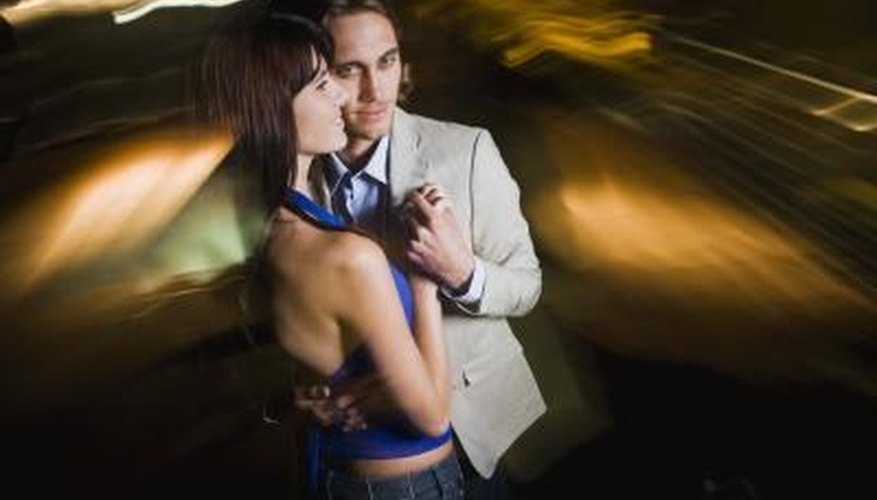 Touching is one of the most important ways we show a partner we're interested. Touching his hand when you speak to emphasize a point works, as does touching his knee or arm when you share a joke. Asking him to hold your coat or purse is another good way of communicating that you're interested and that you trust him.
References
View Singles Near You