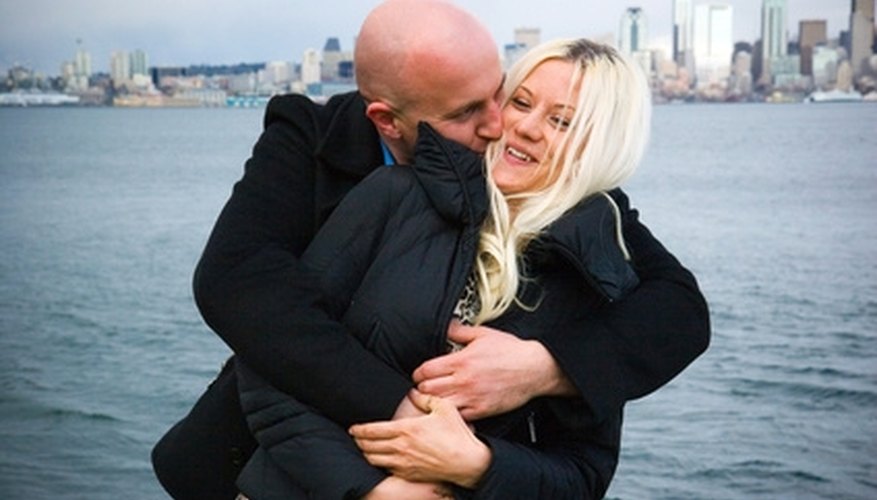 Confidence
Exhibit confidence. While this may be a hard goal to reach, realize that even feigning confidence will increase your chance of successful flirtation. Find a happy medium between cocky and wimpy. Do not brag about yourself, and do not act as if you're overly-elated to be speaking to a female.
Conversation
Keep the conversation light-hearted and positive. Avoid controversial topics like religion and politics, unless the setting is appropriate for these subjects. Follow her cues. Women tend to talk more than men, so express interest in her conversation by asking questions. Disclose small bits of information about yourself, but don't reveal too much unless she asks. Many women enjoy mystery, so don't divulge your life story early in your friendship.
Non-Verbal Flirting
Utilize non-verbal flirting signals. Keep eye contact with her the majority of the time, but glance away occasionally so as not to come across as creepy. Stand at a distance of 4 feet away from the girl. This distance is close enough to signal interest on your behalf, yet far enough away not to invade her personal space. Stay aware of your facial expressions and posture. Avoid sending the wrong signal through slouched posture and displeased facial expressions.
Reading Her Signals
Watch for signals indicating her interest in you. If she meets your gaze, moves closer to you and genuinely smiles, you can assume she enjoys your company. If you experience rejection from a woman, do not let it dishearten or discourage you from future prospects.
View Singles Near You