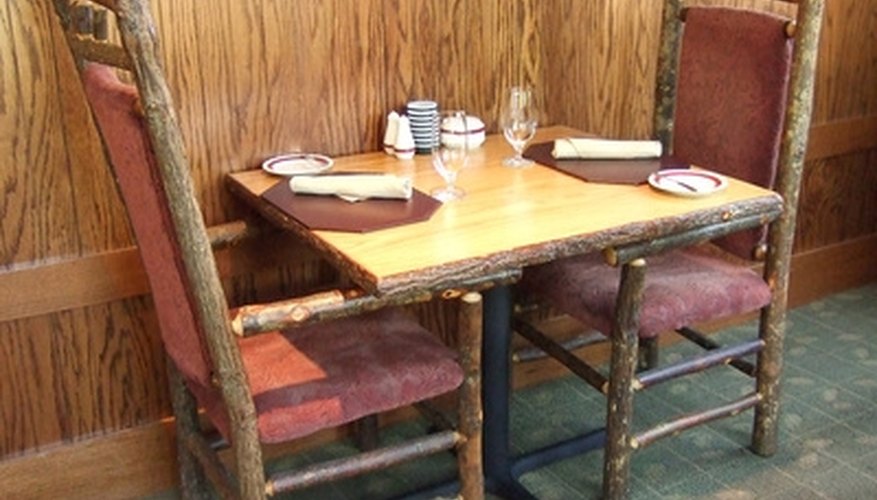 Choose the Environment
Just because you have the dinner at home, it doesn't mean your only option is to eat at the table. You can also have a picnic in the backyard, sit at a table on the patio or even sit on a blanket on the floor in the living room. You can dress casual, semi-casual or formal, but whichever you choose, plan it to coincide with the other details of the dinner.
Plan and Cook the Food
For a romantic homemade dinner, stay away from foods that will cause bad breath or that may cause gassy aftereffects. For example, avoid garlic, broccoli, spicy food and beans. Make sure you also know what foods the other person is allergic to and dislikes. Consider foods that are delicious but easy to cook, such as penne and vodka sauce with peas, grilled chicken or stir fry.
Play Music
Make a playlist on an MP3 player or put on a CD instead of putting on the radio, which can have disruptive commercials. Play music that both of you like but consider making it as mellow as possible. For a more formal dinner, think about playing classical music. For semi-casual or casual, almost any type of music will do.
Set the Lighting
Put out candles to help set the mood. You can put one or two in between the two of you while you're eating or you can put a large amount of candles around the dining area. If you are eating picnic style, use pillar candles instead of candlesticks, as they can fall over easily. If you have a dimmer switch, set it as low as possible so that both of you can see adequately and it creates a romantic atmosphere.
Create the Setting
Even if it's a casual dinner, skip the paper or plastic plates in favor of something fancier. Use nice bowls or plates to hold the food as well. Even if you don't have nice plates or can't afford them, check the dollar store. Many dollar stores now carry nice plates and glasses that look expensive but are not.
View Singles Near You