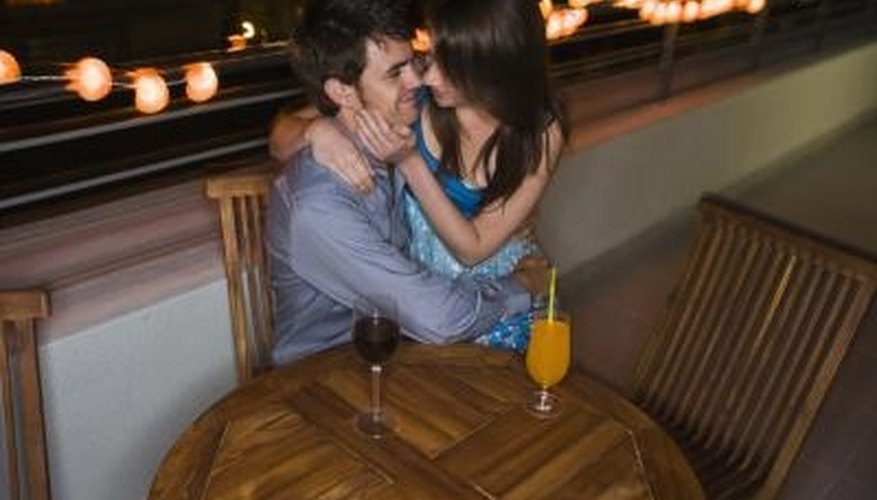 Be Honest
Tell your date about the fact you have children. Although it doesn't have to be the first thing you say, don't avoid mentioning your children or even lie about them. If the relationship is a success, then you will have to tell your partner eventually, and it is best to be open and honest from the start. Whatever age your children, they are a part of your life, so not telling your partner is a major deception, even if it is through omission.
Be Considerate
Be considerate towards the feelings of your children. If they are young, then they may struggle to understand why it is that you are seeing someone new. If they feel angry or sad, then this is completely normal, so you will have to be caring and considerate. Whether the new relationship is a success, you will always have your children, so do not sacrifice them for the sake of a relationship. Don't let them stop you from having a relationship, but be caring to them when doing it.
Be Discrete
It is very different for a child to countenance a relationship between their mom and a new man and for them to see the two of you kissing or hugging. This may cause a child to become angry or sad. Being discrete in the early stages of a relationship will help the transition be smoother. If your children are older, they will not enjoy any displays of sexuality, particularly if they are dealing with their own. Discretion is the best course of action.
Communicate
Communication is crucial to the entire process. Being honest and open to both parties will ensure that all potential concerns are raised and can be dealt with. There is no problem so major that talking it through will not solve it. Ultimately, dating can be a stressful time for you and even more so for your children. Talking about issues will help you be surer in your own mind, and you can reassure your children. Treat your partner and your children with respect, and they will reciprocate.
View Singles Near You