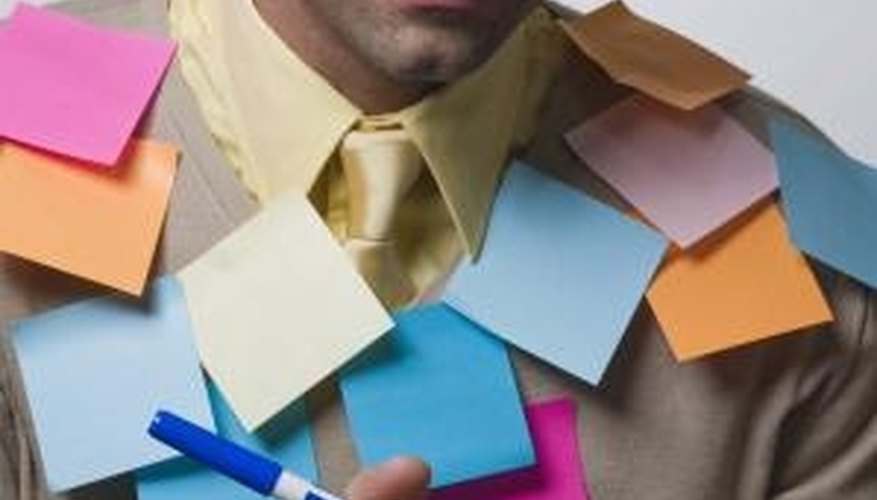 Write Your Thoughts
Before you attempt to write a romantic poem, it is a good idea to take some time to write down your thoughts about your beloved. This will allow you to start the writing process and discover what you want to focus on in your poem. Some questions to ask yourself are: Why do you love her? How does she make you feel? What qualities does she possess that you love? At this point, you want to write down anything that comes to mind about your loved one. Don't worry about putting the words in a poetry format; just focus on expressing your feelings.
Decide on Your Message
After you've written down your thoughts about your beloved, it is important to think about what you want your overall message to be while writing this poem. Do you want the poem to be romantic but still silly or funny? Do you want the poem to be serious? Are you looking to convey passion or tenderness? After you decide what kind of message you want to send with your romantic poem, you can sort through the notes you have taken on your beloved and focus on what thoughts and feelings convey your message the best.
Review Poetry Styles
Now comes the difficult part: actually crafting your poem. Decide what style of poetry you want to use. A rhyming poem can be fun and heartfelt. This type of poem often rhymes words that have similar sounds at the end of each line of the poem. An acrostic poem or name poem takes the letters of your beloved's name and creates a line of poetry for each letter. There are many other more difficult poetry styles that you can also use. A blank verse poem allows you to say your feelings without relying on rigid poetry structures. Blank verse uses unrhymed iambic pentameter, which is similar to the rhythm of speech. Free-verse poetry doesn't have a fixed pattern and can be rhyming or un-rhyming. If you want to write a structured, short poem you may want to consider a haiku. Haiku is a Japanese style poem. It is three lines in length, un-rhyming and each line has five, seven and five syllables, respectively.
Composition and Structure
Think about the visual effect of your poem on the paper. Do you want to give your beloved a handwritten poem scrawled on a piece of scrap paper or do you want to present him with a typed and framed poem? Do you want to include drawings or clip art with your poem? Do you want to write it in cursive or calligraphy for an elegant look or use an interesting font on your computer? It is also important to think about how your poem looks on the page. Depending on what type of poetry you choose you may need to decide if you want your poem to read like a paragraph, include couplets of two lines or stanzas of 4 to 5 lines.
View Singles Near You