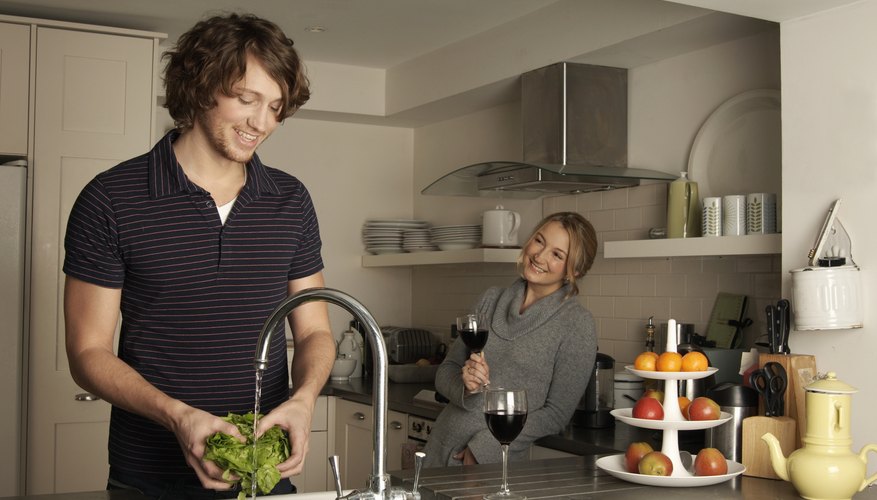 Step 1
Be a good listener and communicator. Be able to actually recall your conversations so she will know that what she said didn't go unnoticed. Value her views even if you do not completely agree with them. Acknowledge that she is an intelligent human being who has her own ideas and perspectives.
Step 2
Be respectful to her and those that she loves. A woman likes when a man is a gentleman. Open the door for her and give her compliments. Avoid trying to embarrass her in public or put her down in any way. Treat her friends and family well.
Step 3
Show your thoughtfulness in a variety of ways. Send her flowers and chocolates just because you love her, not because of any special occasion. Surprise her with gifts from the heart that she can cherish. Your gifts do not have to be expensive. The point is to let her know that she is on your mind.
Step 4
Be committed to her. A woman likes a man who is reliable and loyal. If she needs something fixed around the house or someone to talk to, be there for her.
Step 5
Let her know that you understand her. Women like to know that men are actually paying attention to the things they say and what they like. Take notice of her favorite foods, what she considers romantic, her moods and how she likes to be cared for. Be a gentleman while acknowledging that she is your equal. Let her know that she is not just an option to you, but a priority.
Step 6
Spend quality time with her. Quality time doesn't mean asking her to sit around while you watch sports. It also doesn't mean completely ignoring her when the two of you are on a date. Instead, take her on intimate dates where you two can really connect.
View Singles Near You