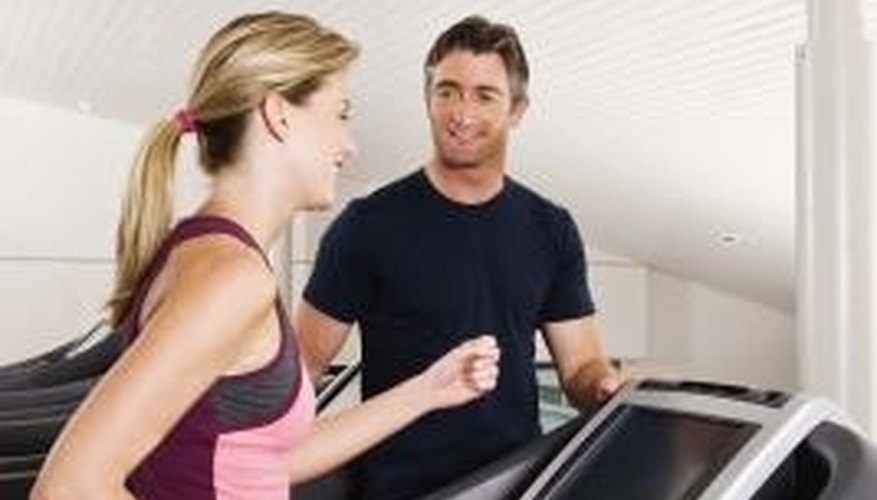 He Makes Time for You
A guy who likes a girl finds ways to spend time with her. He invites you out with his friends and asks what you're doing on the weekend. If you are active in a hobby or participate in a sport, he takes interest in that activity as well. He uses any excuse to be where you are.
He Stays in Touch
Modern communication gives a guy multiple ways to reach out to you. If he likes you, he stays in touch. How frequently he contacts you is determined by his personality. A more anxious guy might text you several times a day while a more laid-back fellow may send you a message once a week. Regardless, if you're not hearing from a guy, he's probably not interested.
He Pays Attention
Let's face it, not all guys are the best communicators. They usually do better bonding over sports than a cup of coffee. However, if a guy really likes you, he listens carefully to what you say. If he shows up at your next outing with a bag of your favorite candy or a CD of your most-loved band, he just might like you.
His Body Language Gives It Away
Lillian Glass, PhD, author of "Toxic Men," believes that if a man turns his body away from you in conversation, he's not interested. When a guy wants to know you better, he engages with you however he can. He leans toward you, acts nervous and touches you any chance he gets.
He's Jealous
Notice if a guy is jealous of the other men in your life for a surefire sign he likes you. If he asks a lot of questions about your other guy friends and whether you like any of them, he may want more than just friendship with you. Just make sure he's not crazy with jealousy; otherwise a normal amount of concern your heart might be taken by another is a good sign.
View Singles Near You