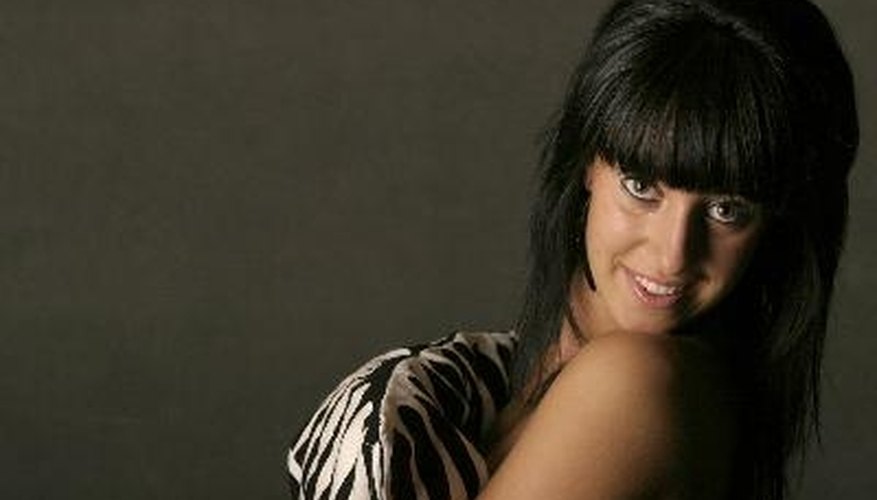 Wear clothing that shows off your figure. In general, guys are visual creatures when it comes to the body of a female and they love it when their woman dresses her sexiest. It is best to dress tastefully to leave something to his imagination.
Start a stimulating conversation. Although physical stimulation is important when it comes to attraction, stimulating a guy on a mental level shows you have something to offer other than your looks or your body. Talk about things you are passionate about--the news, your goals, anything that isn't too superficial. The conversation will likely lead to something more.
Whisper in his ear the naughty thoughts that you want to do to him. Say you want him bad and there are certain things that he does that turn you on. Get graphic if you want to, and in no time, he will be ready to get things started on an intimate level.
Dress sexy in the bedroom. Wearing lingerie with sexy heels definitely turns up the heat in the bedroom. Many guys love their girls to dress in lace or sheer lingerie and to wear colors that represent passion or sex such as red or black.
Excite him when he is away. Surprise your guy by leaving a sexy note in his lunch bag while he is at work, stating you will be waiting for him at home in the nude. Text message him while he is out, saying you're lonely and in need of his attention in a physical way. Just be straight and to the point and most likely he will be rushing home to get to you.
Tip
Give your guy attention and he is all yours. Be creative in what you choose to do.
View Singles Near You