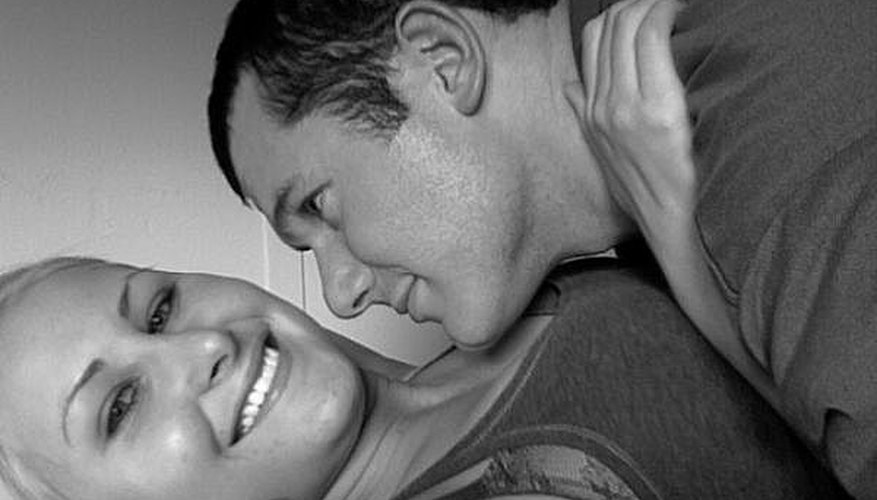 Consider whether you really want a relationship with this man. Could you see a relationship with him leading to a future together? Do you genuinely enjoy his company? Does he seem sincere? Take some time to consider these questions.
The cardinal rule here is to NEVER ask him to become exclusive. He has to take the lead. If a man just has to have you, he'll ask you to be his girlfriend, even if it may take him some time. If, on the other hand, he doesn't ask you, it means he doesn't want you to be his girlfriend. Don't be dense.
Date others until you're exclusive with him. One of the worst things you can do in a dating situation is to put all your money on the line for just one roll, so to speak. Plus, if you date others, you'll keep busy and won't think your Romeo is the only man on earth. Remember to never tell him that you're dating other men, it will be obvious what you're up to.
Keep up your own life. Just because you're dating a man you really like doesn't mean your life should slow down. As a matter of fact, now is the time to do more! Take up tennis, exercise more, spend more time with your girlfriends. This will make you a more interesting person with more to talk about!
Book a trip away for a weekend. If he really likes you, this is guaranteed to shake things up. Men are often inspired to get closer to women when they're moving away from them. Men like to chase-it's their nature.
Be more mysterious. Don't tell him what you're up to or where you are 24/7. Unless he's your boyfriend or husband it's really none of his business anyway. Also, don't spend more than a few nights a week with him. Let him think you have other plans.
This, like most of these tips, may seem counterintuitive, but develop a "take it or leave it" attitude. Despite whatever they may tell you, men wants girls who WANT them but don't NEED them. Always be friendly to him when you're with him, but never get heavy when discussing things. Remember, you want him to be your boyfriend, not your therapist.
Get really fit and as attractive as you can possibly be. Men want gorgeous girlfriends and, frankly, can you blame them? The more attractive you are/become, the more you're going to stick out in his mind compared to the other girls he's dating. Strive to look your best!
Things You Will Need

A man you're dating, access to a gym
View Singles Near You