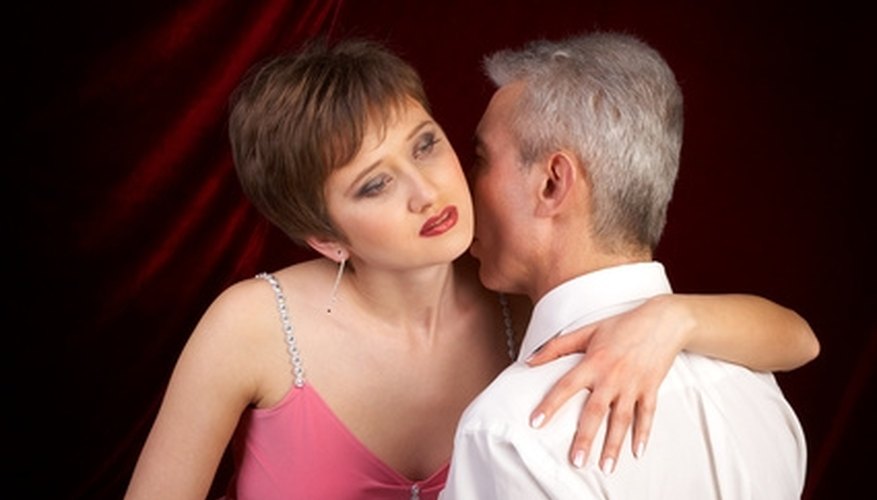 Physical Abuse
Often, the victim and the abuser consider physical abuse during the dating period "no big deal." For example, if the victim is not being slapped, kicked or punched, then she does not view her situation as one that is abusive. Physical abuse can be as simple as a push or shove. If your date puts his hands on you in anger, stress, frustration or in order to have his way in a given situation, then it is physical abuse.
Emotional Abuse
When you date an emotional abuser, she constantly inflicts wounds to your emotions. This type of abuse is verbal. Your partner emotionally abuses you when she says things to constantly belittle you, demean you or damage your self-esteem. For example, she tells you how awful you look, how ugly or fat you are or how you fail in comparison to other individuals. Emotional abuse is intentional in that the abuser will say things that she knows will hurt the victim's feelings.
Psychological Abuse
Psychological abuse occurs when a partner abuses you mentally. It is when your date uses fear tactics as a means to control you. If he is always jealous and possessive of you, then that is a form of psychological abuse. For example, your date may always brag about how many guns he has and how he would kill you if you ever left him. Perhaps, he sits in front of you sharpening his knife right after you have had a major argument. The psychological abuse is not about words. It is about actions that the abuser uses to evoke fear in you.
Sexual Abuse
Sexual abuse is when a partner forces or manipulates you into doing things sexually that you are not willing to do. This can be date rape, but sexual abuse does not always consist of rape. If you and your date are having an intimate moment and he performs a sexual act that is non-consensual, then the act is sexual abuse. If you say no to a sexual act and your partner continues to pressure you to perform the act despite your objection to it, that is sexual abuse.
View Singles Near You