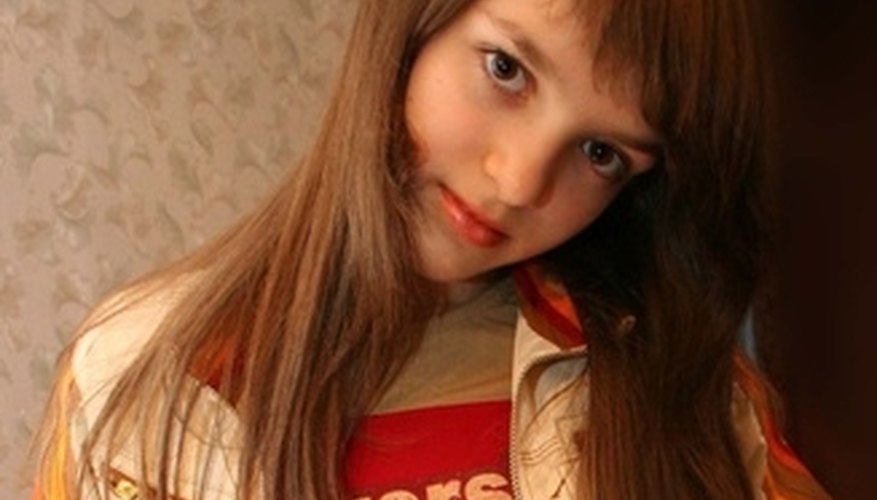 Under Age 16
According to the 2009 Florida statutes, a person who has not reached the age of 16 cannot legally date a person older than 18. Though the statutes only govern sexual activity and do not offer a definition of dating, they do give provisions that a court may use to interpret dating as a form of sexual activity. According to section 800.04(a) of the 2009 Florida statutes, a person older than 18 who invites a person under 16 to touch him or her has committed the illegal act of lewd and lascivious molestation. Because most dating relationships include some level of physical contact, this section generally forbids relationships between adults and children under age 16.
Ages 16 and 17
Though the Florida statutes carefully govern children younger than 16 , the state does allow some leeway for teenagers preparing to enter adulthood. Section 794.05(1), while not expressly allowing such relationships, notes that a person 24 years old or older who engages in contact with a 16- to 17-year-old has committed a second-degree felony. Under this statute, an adult who is not yet 24 years old may date and even have a sexual relationship with a teenager who is at least 16.
Consent
According to the underage dating reference website AgeOfConsent.com, Florida laws do not provide accommodations for adults who have obtained the consent of an underage person before dating, engaging in contact or having sex. The 2009 Florida statutes confirm this, as section 800.04(2) expressly notes that consent from an underage person does not provide any defense should a court bring charges against the adult who became romantically involved with the minor.
Child Support
If an adult becomes sexually involved with a person who has not yet reached 16, or if an adult older than 24 becomes sexually involved with a 16- or 17-year-old, a Florida court may charge that person with a felony. If that sexual involvement results in pregnancy, the court may also require the adult to pay the underage person child support.
Special Considerations
In some cases, according to AgeOfConsent.com, certain underage persons may legally date an adult of any age. According to Florida statute 794.05(2) cited by AgeOfConsent.com, a court may remove the "disabilities of non-age" from a person who is at least 16, and this court declaration will allow the underage person to make dating choices and other decisions as an adult.
Resources
View Singles Near You