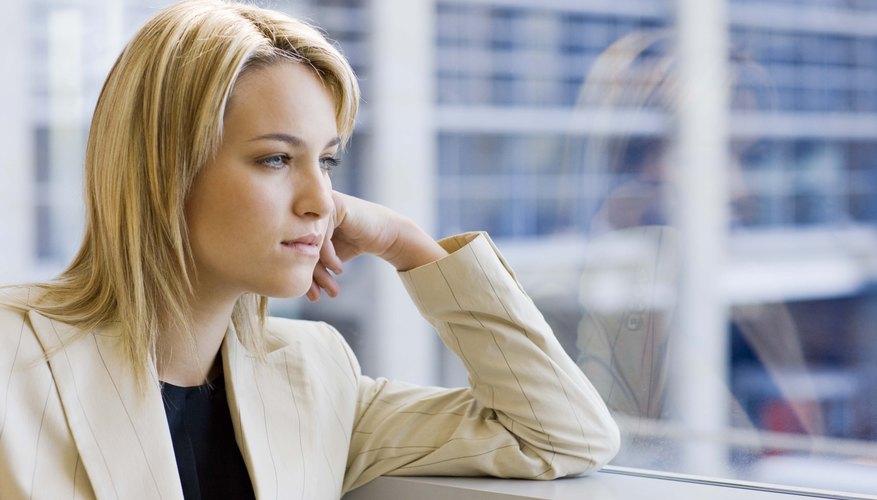 Step 1
Identify and learn from your mistakes in the relationship. Your mistakes may not have been cause for the breakup, but it is still a good idea to make self improvements. Figure out where things went wrong, and what types of things you should work on as a person. Perhaps your ex used to tell you that you worried too much, or complained about trivial things. Make note of your personal characteristics that you want to improve.
Step 2
Set an exercise routine. Join a gym if you can, or make it your business to take regular jogs, bike rides or walks outside. According to mayoclinic.com, exercise eases symptoms of depression and anxiety, both of which you may be feeling after a breakup. Additionally, exercising is an effective way to make you feel good about yourself. Getting into shape and looking your best can help you recover from the emotional hardship of a breakup. Your improved physique may give you back your emotional and physical self confidence.
Step 3
Create goals for yourself. Focus your goals around healthy habits that you want to cultivate. For example, if one of the problems in your last relationship had to do with drinking too much alcohol, make a goal about cutting back on the booze or becoming sober altogether. Then, look for support groups in town that can help you achieve your objectives. Or, if your goal is to not be so paranoid in relationships, seek the help of a counselor who can help you by talking about your insecurities. Conquering goals is an ideal way to make you feel like you accomplished something great, and, in the end, it also makes you a healthier person.
Step 4
Learn something new. Pick up a new hobby or learn a new activity, such as tennis, art, gardening, participating in marathons or taking cooking lessons. When you diversify your interests you become more interesting, which is a form of upgrading yourself.
Step 5
Get a makeover. Cut or highlight your hair, find new makeup or buy clothes. Enhancing your physical appearance has a psychological effect that makes people feel more confident. It can also make you feel like you are getting a fresh start at a new life, with an upgraded look.
Step 6
Adopt a positive attitude. Give yourself positive affirmations about how great you are, and try to keep your mind healthy and happy. Lean on your friends for help with this when you feel doubtful or sad. Believe that you are capable of improving and upgrading.
View Singles Near You